You know the Bible 85%!
Wow! You are awesome! You are a true Biblical scholar, not just a hearer but a personal reader! The books, the characters, the events, the verses - you know it all! You are fantastic!

Ultimate Bible Quiz
Create MySpace Quizzes
See? All those boring Sunday mornings
weren't
wasted after all - they were preparing me for this.
(thanks to
entropy_house
for link to quiz)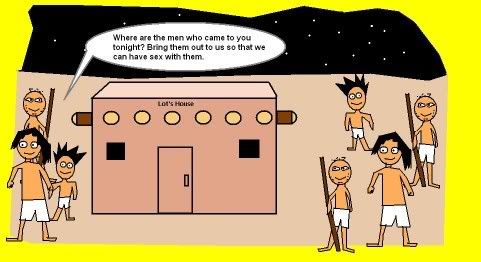 Genesis 19:5