This was my branch today: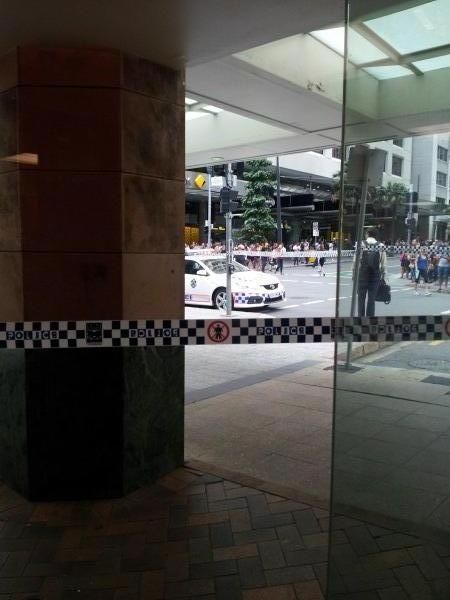 (
Collapse
)
And this is why:
Or as my Incident report read- Mad Gunman loose in the Mall
.
We were in lockdown from the start, sitting out in the back office area with the bulletproof screens raised. Luckily one of our ladies had bought morning tea so we had plenty to eat, and we could follow the goings-on via the Brisbane Times website which had rolling updates. Eventually the guy was taken away but the decision was made to leave the branch shut for the rest of the day. We even had a counsellor come in to talk with us, but her advice consisted of "don't self-medicate, and call me if you need to talk" which had us rolling our eyes a bit, seeing as how most of us had plans to go out tonight anyway.
So. Adjourned to the pub mid-afternoon, then to my ex-boss' farewell. Damn but I miss her, and she's only been gone three weeks. Was good to catch up with her though. Hopefully one day I'll work with her again.
ETA: THREE TIMES I've rotated that top photo to present right-way-up but obviously it has a mind of its own!