I haven't been able to log on here since Friday, and Down Right Now kept saying that LJ was down, but it looks as though the problem can't have been widespread as my flist was pretty active still. So maybe just my part of the world? I don't know - am just glad that it's up again now.
I got my car fixed at last! I hadn't realised how depressing it was driving a car with a huge scratch up the side, until it wasn't there any more. Also got the front bumper resprayed (someone hit it last week at the supermarket - thank goodness it was LAST week, and not this!) and the rear spoiler, too, which had gone quite dull and scratched from the sun. It looked as though someone had taken to it with steel wool. But now it's all nice and shiny again!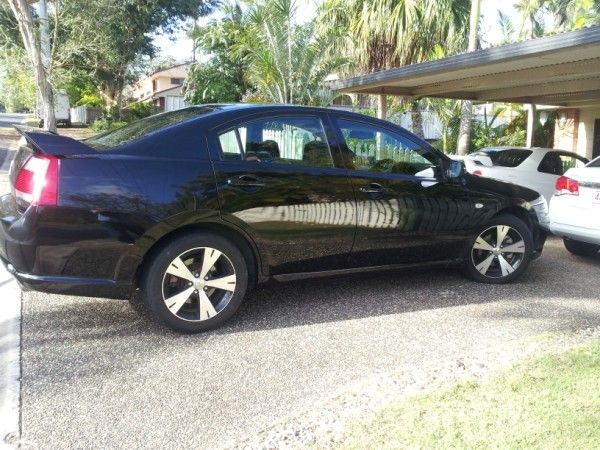 So shiny that my son's front fence is reflected quite clearly. The panel shop washed the car before giving it back, but they didn't touch the inside - I spent today cleaning out the fine coating of paint dust (expected, seeing as how both drivers' side doors were removed) and also the dusty wet hand prints from the interior surfaces (very unexpected indeed!). The only part I didn't clean were the boot hinge recesses, and only because I didn't even think of it at the time. Otherwise the car has been detailed to within an inch of its life, and it came up like a brand new car.
And really, even though it's technically seven years old in November, it's still a lovely car, and it hardly goes anywhere so it will stay feeling new for a while yet. Odometer clicked over to 70000km on Christmas Day and now it's still under 74000km. Hasn't stopped me from looking around lately, though, and finding a gorgeous Vixen red XR6 Falcon - same as my last car, only much newer, with only 12000km on the clock - and going to visit it yesterday. Went as far as sitting in it, but declined the salesman's offer of a test drive. If I'd driven it, I'd have been lost....