Had a weird dream right before waking this morning. I can't remember much of it, other than waking up and thinking "wow, who knew?!" In my dream, these two guys - guys that I haven't thought about in years, guys who were in a band together, which broke up in the early
eighties
and one of whom died over 15 years ago - were a couple. I had no reason to ever think they were an item IRL; Greg had girlfriends and Graeme was married twice. Funny thing, the sleeping brain.
Extra funny- when I went looking for a photo to post here, I found these: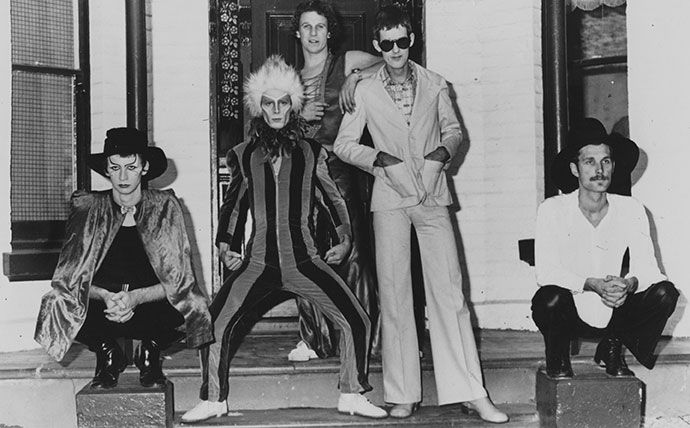 See the tall guy in white? That's Greg. The guy leaning on his shoulder? That's Graeme, nicknamed Shirley due to his curls. I found so many photos featuring just these two.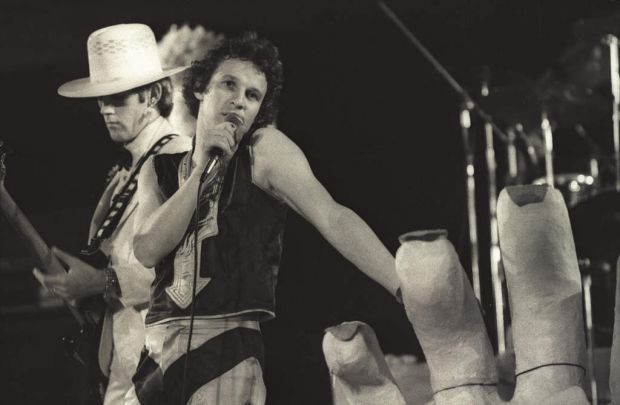 Like that.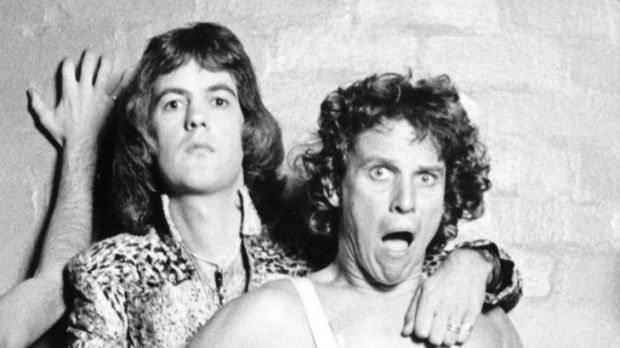 And that. So, 35-odd years after they split, my brain finally picked up on the subtext.
Never said I was the quickest *g*.