Last night was our State annual awards, and my branch acquitted itself very well indeed. Small brag under cut :-

We won Best Qld Team, Best Lending Balance Growth, and Best Lending Officer. We were also nominated for Best Customer Service Officer, Best Manager and Best Lender Cross-Sales but weren't successful in those categories.
Just being nominated was awesome, as there is only one nomination from each of the three areas in Qld. To actually win anything was marvellous!

Best Lending Officer award was this interesting medallion, which looks kinda like an oversized Prince Albert. It's very shiny so it was hard to photograph.


Front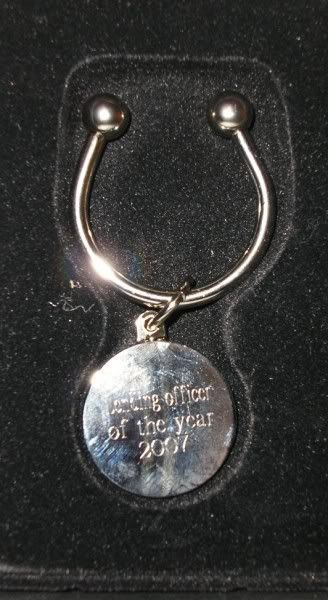 Back. ( I should have polished it up a bit more before the photo!)
Also a framed certificate, plus a gift certificate for $50.

The two branch awards gained us two $100 certificates which we're going to put towards our Christmas party. Plus framed branch certificates, but as our area manager pointed out, our branch is so small that we have nowhere to actually put them on display :(