Cleaned out the linen closet today, and as usual whenever I do anything around the house I have a lot of helpers.
Once I started pulling stuff out, Chicken (left) and Dot (right) decided I'd made just enough room for them -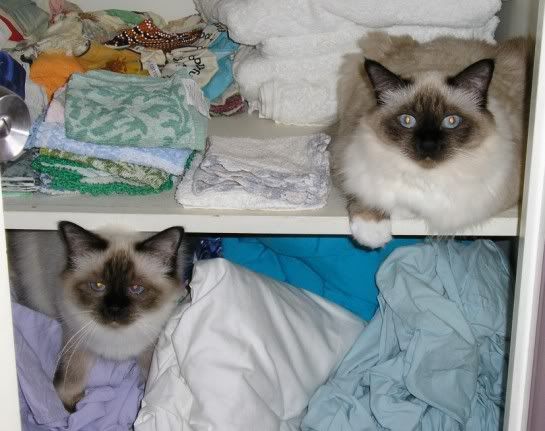 Princess Fatty Kitten disagreed with Chicken over ownership of the lower shelf. I don't know about Might being Right but in this case weight won the day; "Get out and stay out!"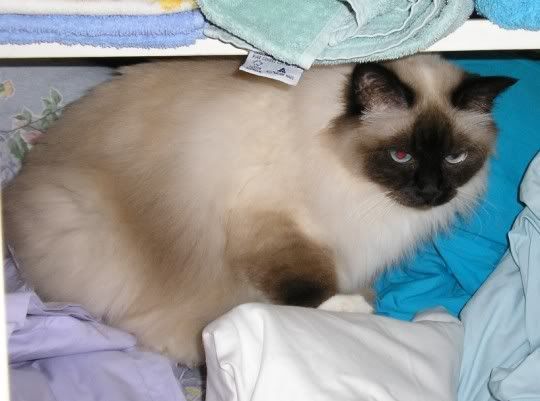 "Nasty to my sister-gel? Who, me?"



Meanwhile Snooks was keeping a safe distance, adopting the pile of bathmats on the floor as his own -



No wonder things take twice as long to do as they should.