gillyp recently posted photos of her home and surrounds, and asked flisters to do likewise.


There is a park behind my house, which is usually teeming with people on the weekends; barbeques, family reunions, picnics, even the occasional weddings are held in the park. When I took this photo yesterday the car park was empty and there wasn't a soul to be seen, no doubt because of the intermittent downpours.


View from my back door.

My house is what's described as a "high-set" ie living space above, laundry and garages below. The previous owners converted the garages and underneath space into a separate living area with its own kitchen and bathroom; this is the area I now use for my informal cattery and cat food preparation and storage.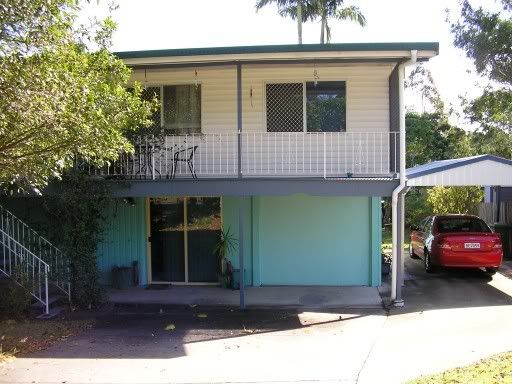 View from the footpath. It's a small basic late 60s design but I love it.

I live in an urban area. The view directly out from the front door is blocked by a lilli pilli tree, thereby giving me a bit of privacy. I took this photo from the end of the front verandah instead.