anonpussynamer very kindly gave me permission to post a couple of her photos from the show last weekend: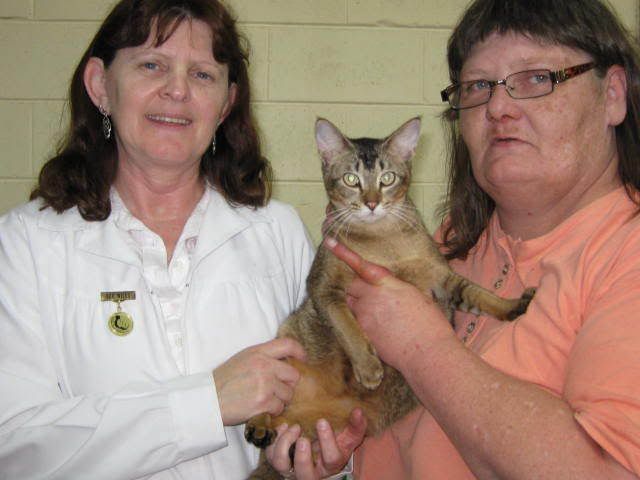 Me and APN, holding her lovely girl Mindy who took a Best in Show in Ring 3 under judge Nadine Savage.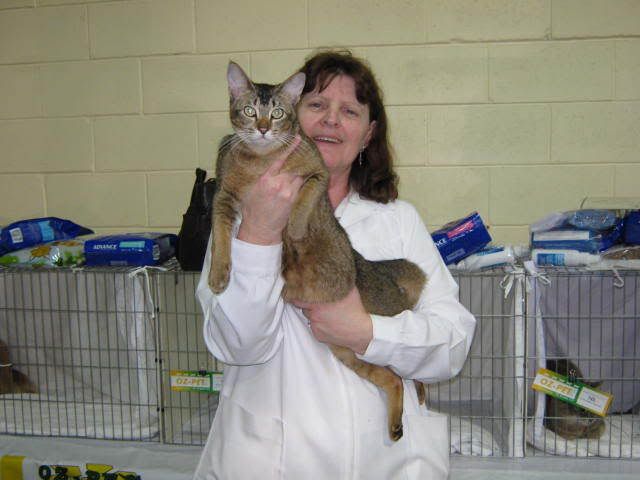 Me with Mindy - a pretty little girl I've known of ever since her birth, but only met for the first time last weekend. Look at the superb ticking on her coat! And the shine. Presentation of this girl was just spot-on, and she deserved her win.