Is it my fault that my cats are so photogenic?

I was opening a packet of microwave rice for lunch, and for some reason the sound of the packet being squeezed attracted the upstairs cats - I can't imagine what they thought I was opening but it wasn't anything they'd eat. Anyway, they were hanging around the kitchen looking adorable; how could I resist?
Chicken thought that if she looked sweet enough I'd relent and feed her: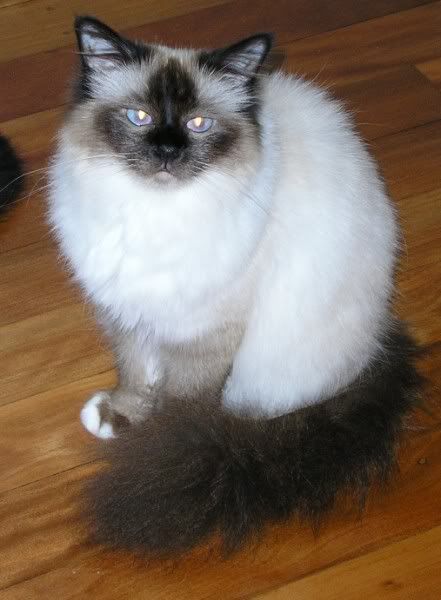 By the look on Dotty's face, she thought I was holding out on her,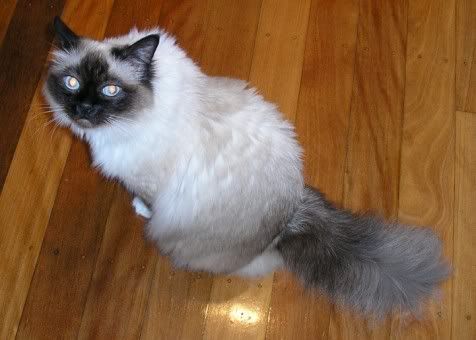 while Princess Fatty Kitten gave up and took herself off to sit on the towel I put down at the back door, for wiping my wet feet on. Must say she looks very nice against the red.