cali_se very kindly invited me to play, and gave me the letter B. If anyone would like a letter please ask.



Baby boy. Regardless of the fact that he's 25.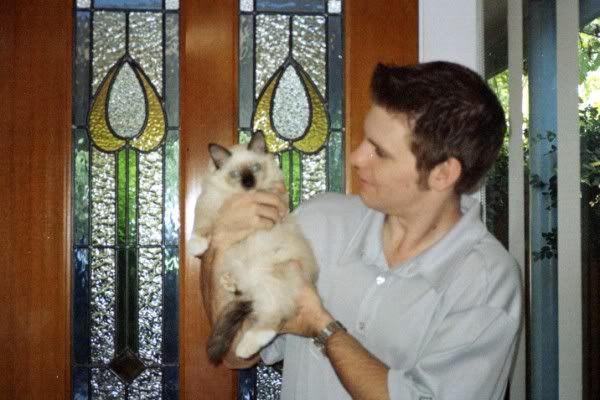 ... and in the photo he's holding my next letter -

Birmans. My love affair with this beautiful breed started in 1991 and shows no sign of abating.



Princess Fatty Kitten being judged by International Allbreeds judge Judy Lewis.

Bed. Sleeping in on weekends is a real treat.

Brock. That's Peter Brock; 1945 - 2006. Arguably the best touring car driver this country has ever seen.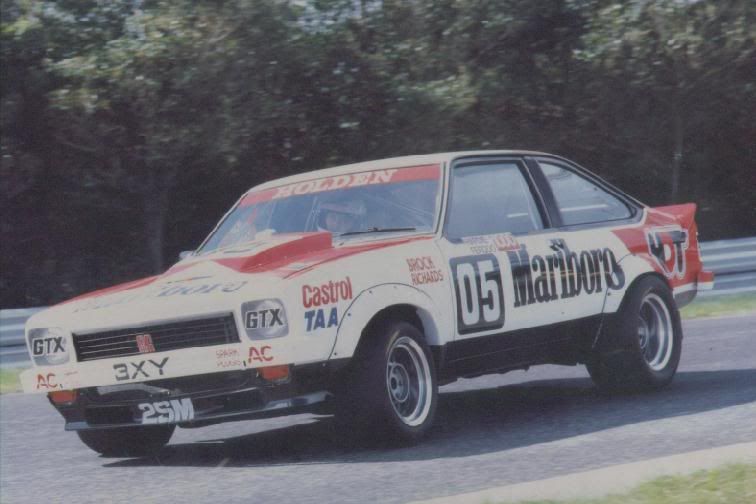 Bank; specifically the one where I work. It's amazing how the public perception of banks seems to cross over with charities at times. Would you ask the staff in Woolies to give you a loaf of bread for free?

Books. Love 'em. Am running out of room on my bookshelves again, even though I regularly cull. They're worse than a roo plague.

Big Things. (no, you lot, put your dirty minds away). Take a drive around Australia and count the fibreglass monstrosities. I have a perverse fondness for them though.
The Big Banana, at Coffs Harbour started the whole thing off: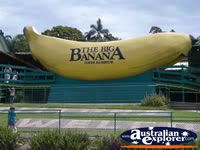 ..while the Big Prawn at Ballina has lights in its eyes which shine into the neighbours' bedrooms at night, keeping them awake....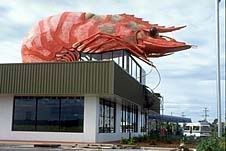 Boosh! Boosh! Stronger than a Moose! Don't lock your door or we'll come through your rooftop! Stop, look around, take your mind off the floor 'cos the Boosh is loose and we're a little bit raw!




Britain. Destination of my big trip next year. 'Nuff said.

Leaving the second-best till last -
Bodie. Making corduroy sexy since 1977.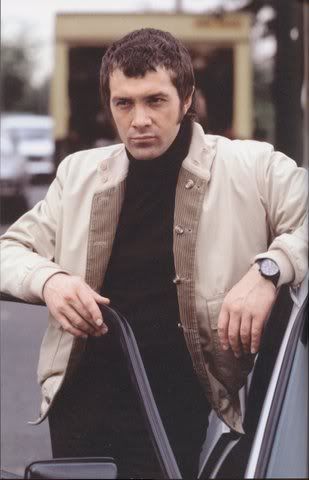 Here, have another -