Today's shopping trip focused primarily on the cats; first stop was Petwise for some dry food. They didn't have the usual 15kg breeders' bags so I bought a selection of smaller ones. Hope they appreciate the variety. I give them dry food for their brekky and it's available all day for them to graze on if they choose.
The second stop was the RSPCA Superstore. I was looking for a windowsill hammock which they used to sell at Petwise, but it wasn't a good seller so they stopped stocking it. The RSPCA shop had one only and I grabbed it.


Princess Fatty Kitten was quick to claim ownership: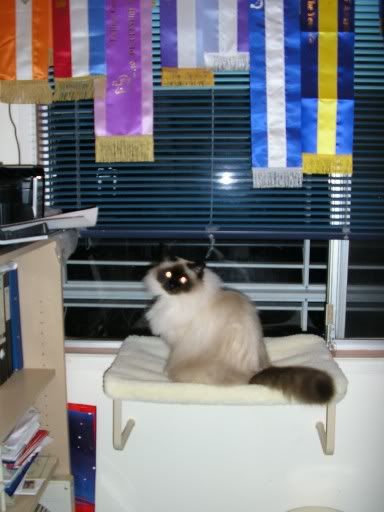 Once she realised no-one was disputing her claim she settled in for a spot of paw-washing: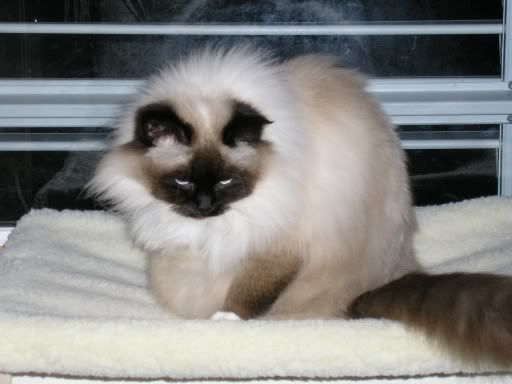 Queen of all she surveys: (a bit blurry but I love the way she took possession so quickly!)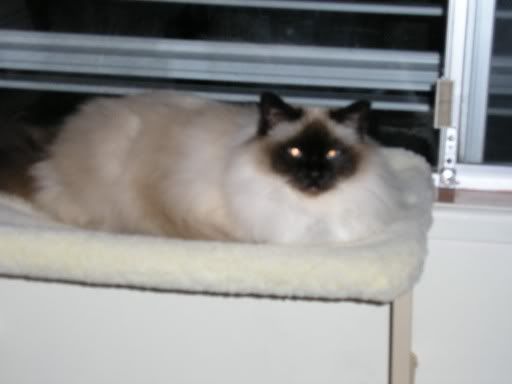 Final pet stop was Crazy Clarks, for a heated pet bed. A couple of my guys are getting on in years, and the added warmth should help old bones.