Firstly I drove all the way up to Morayfield to look at the "sensible" choice (I did, Drayce, I swear! *g*) but it was scratched, and the Electro Blue duco changed to Electro Purple in the shade, and it was just awful. So back down the highway to check out the not so sensible (slightly more expensive) choice - same make and model, four months' difference in build date, same kms, and black.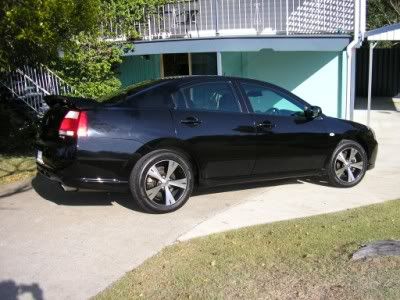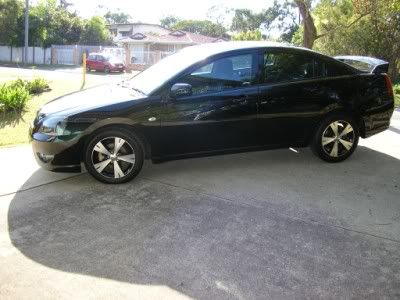 Only disappointment was that the dealer forgot to change my personalised plates over as promised, so I'll need to make a trip to the motor registry soon.

(
doggypanter, I took onboard your comments about this model, but also talked to some of my colleagues as I discovered they had these as corporate vehicles. One guy is hoping to buy his when the company lease expires next month, he's that happy with it. No-one has reported any problems at all up to this point so I went with it.)

Oh, and one more pic, just because I can....