A few weeks ago I mentioned that I was adopting a rescue kitty from Little Paws Kitten Rescue, and was waiting for him to be ready to pack his little port and come live with me. Finally the big day arrived, and I am pleased to present:


Little Paws Bodie is a very handsome lad indeed! Couldn't you just eat him right up?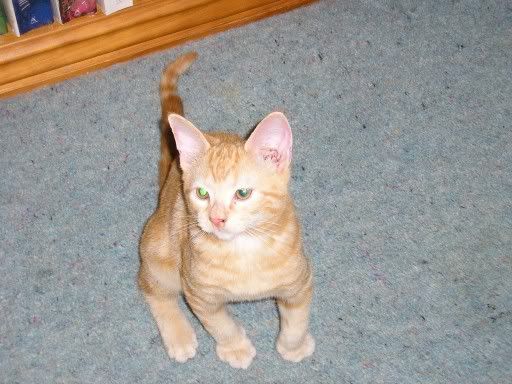 Look at the gorgeous classic tabby pattern he displays. He's the prettiest little thing.




I'm totally besotted.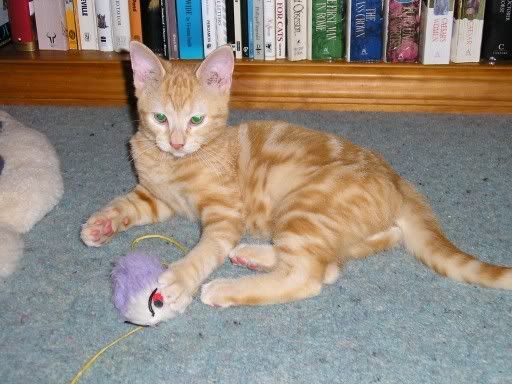 He was found on the docks when he was far too young to leave home. Thanks to Little Paws Kitten Rescue he is now a healthy, happy little stud muffin!