It's over two weeks now since Bodie-cat had his man-bits removed, and he's healing up nicely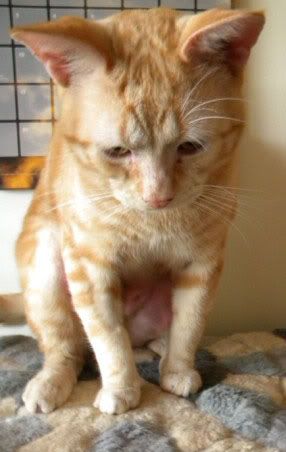 Not all that happy about me taking his photo - it woke him up and he doesn't like to be disturbed.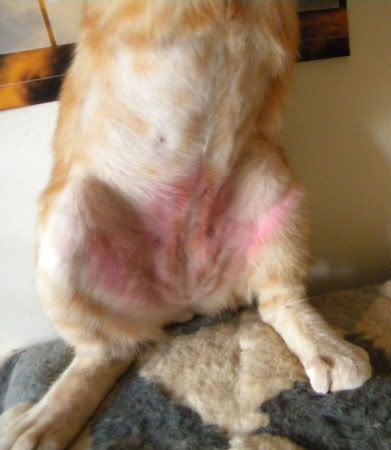 Showing off the scars from his girly-op. They've just-about healed, only thin pink lines remain.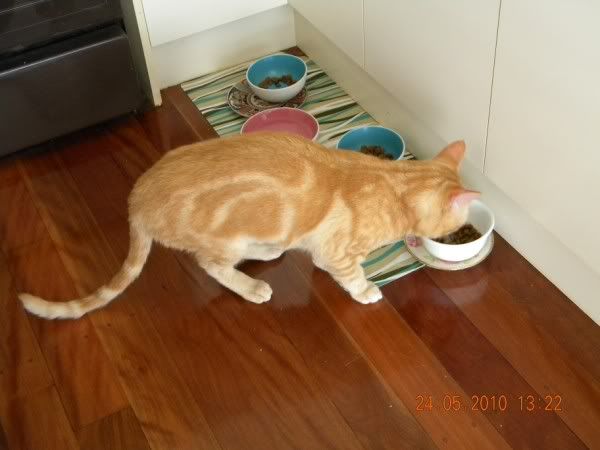 Seeing as how he was awake, he figured he may as well check out the food bowl. Growing boys need their tucker.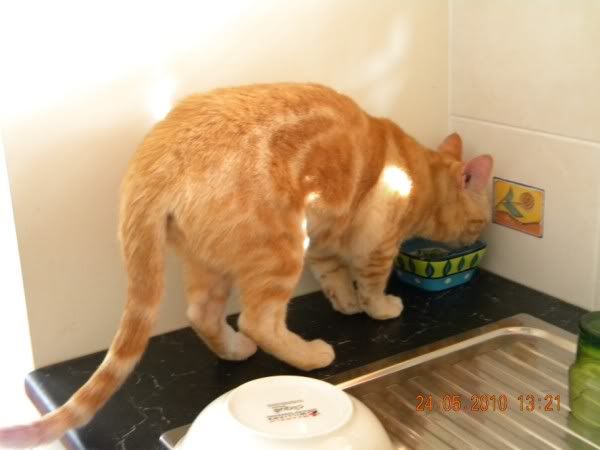 And now that he's a big boy he spurns the floor-based water bowl, preferring to drink from the big kids' bowl next to the sink.