Misty drizzle didn't deter us from exploring today. Alnwick was our first destination, where we discovered a fantastic second-hand bookshop called Barters Bookshop, housed in the old station building. We spent nearly two hours there, and could easily have wasted the whole day browsing the books.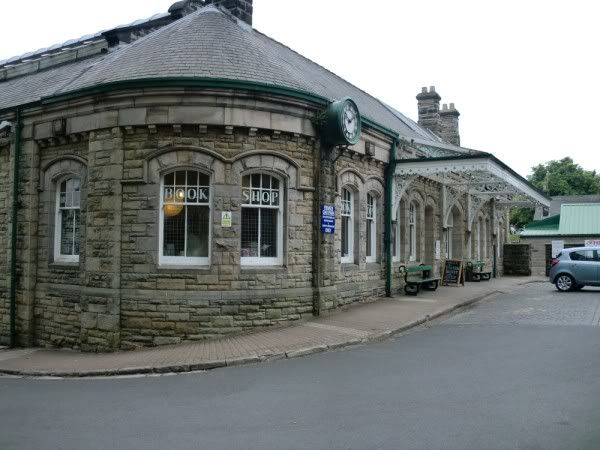 The main reason for our trek to Alnwick was to visit Alnwick Castle, which has been the home of the Percy family for over 700 years. The current Duke of Northumberland is still in residence.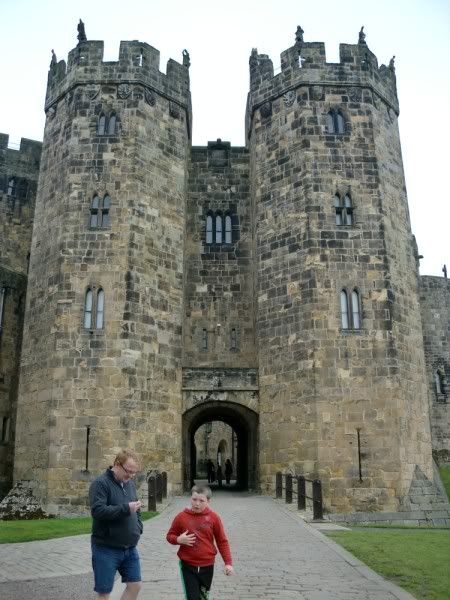 This castle was also used as a filming location for the first two Harry Potter movies. Harry learned to fly in the courtyard here!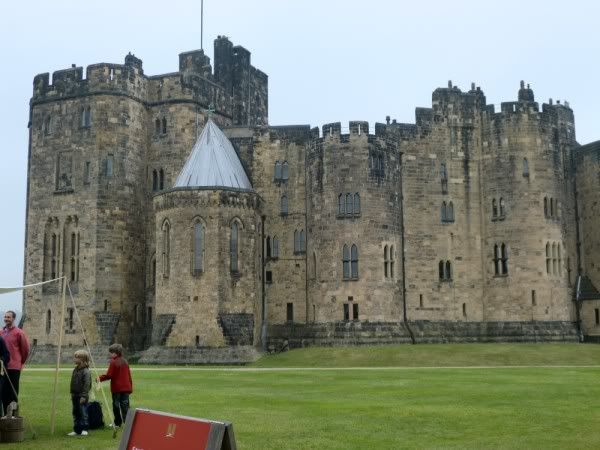 The streets of Alnwick pretty-well all look like this, although this one may be slightly wider than most (and lacking cobblestones)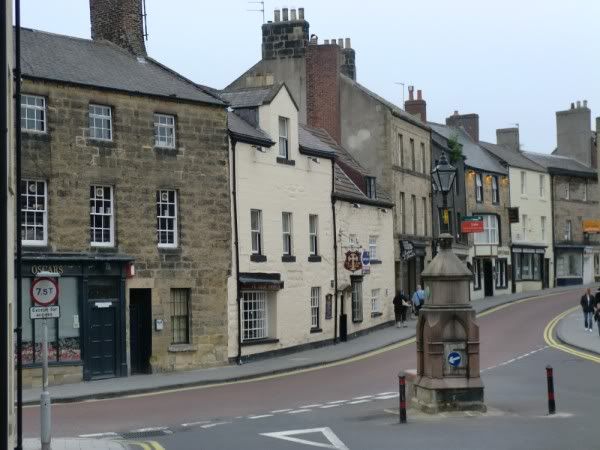 Old street sign: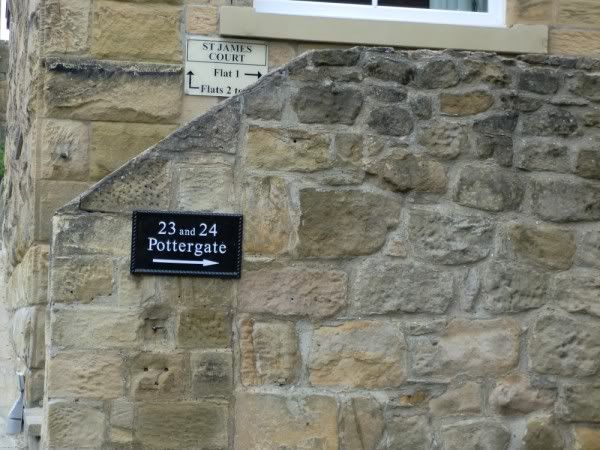 Late lunch, then into the car and heading north again -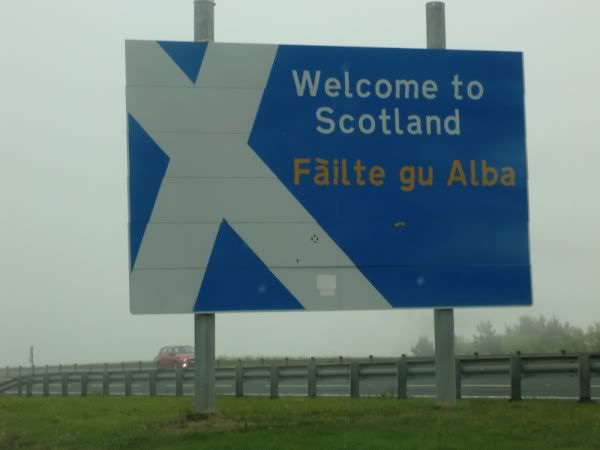 There's a layby on the border, and we pulled in to take this photo. There were three guys piled out of a car in front of us, and proceeded to take a leak at the side of the road! We pulled out and went around them before taking the photo, although it could have been interesting otherwise.