The sunshine came back today - just in time to see some glorious countryside, driving through Wales to the seaside town of Aberystwyth.



My relatives came from Wales two generations back on my paternal side so I've been really looking forward to this part of the trip.




This is just a taste of what we drove through. Signs along the way told us that we were driving through areas of outstanding natural beauty but we didn't need the signs to tell us that.

The first glimpse of Aberystwyth -




The seaside here is spectacular; not so much the beach itself, but the surrounding buildings. These really colourful buildings line the street down to the beach -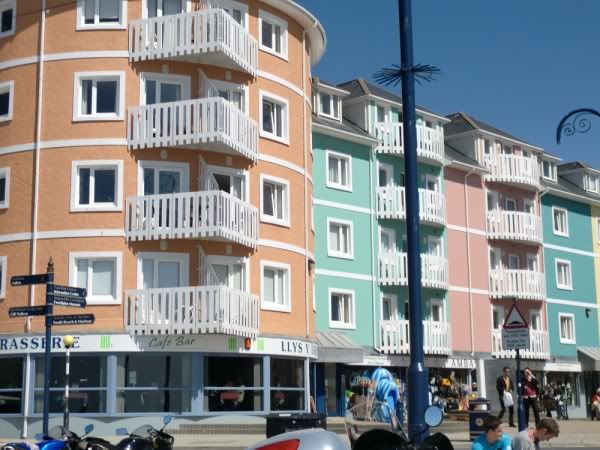 And these stretch around the shore: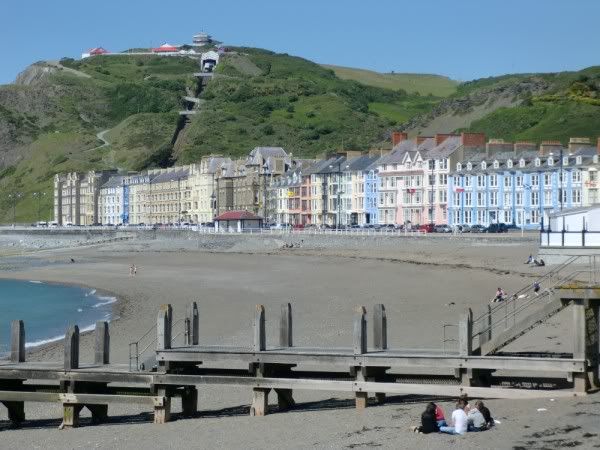 I couldn't find any sign to tell me what this building was, but it was huge, and absolutely wonderful with carved details and a fantastic mosaic on the turret -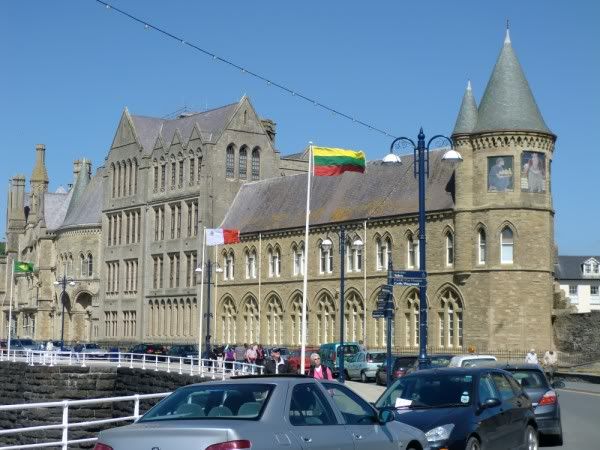 Just past this, on the headland, there's a ruined 13th century castle. We were free to wander around at will through the tumbled stones.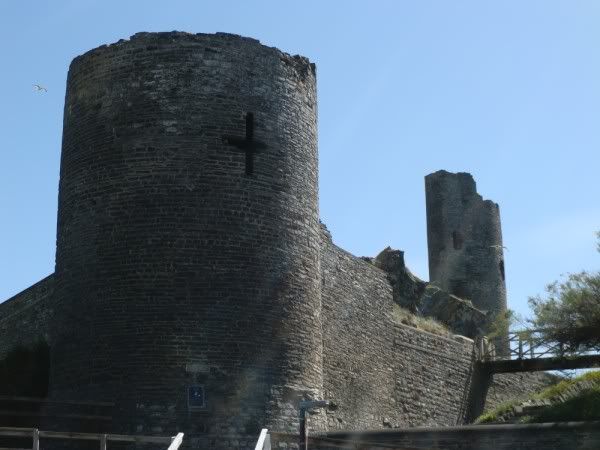 Off to Cardiff tomorrow, managing to escape the World Cup fever for a few more days.