Turned on the telly in our room at 7pm and discovered Pros was showing - "Slush Fund" to be exact. Watched until 7.30 at which time we had to choose between two foregone conclusions; the last half of a show I've seen countless times, or the Australia vGermany soccer game. Turned over for the soccer... :(

Arrived in Cardiff mid-afternoon; staying in a very nice guesthouse not far from the castle.
This is the view when you walk in the front door -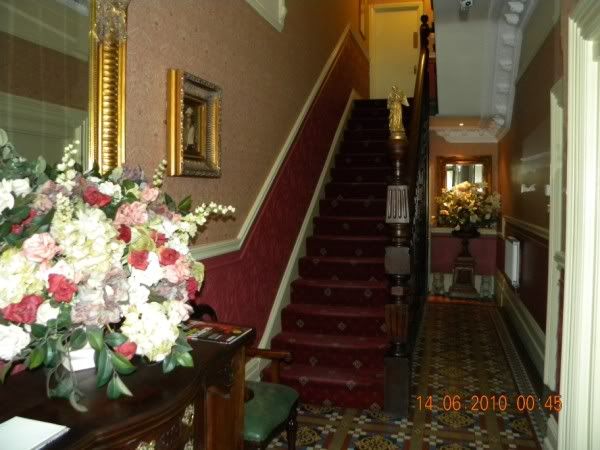 After unloading our gear we headed off to Cardiff Castle in the perfect sunshine.


Sunshine went but it was still a pleasant afternoon/evening wandering about the castle grounds. I love this shot; 11th century tower and gates dwarfed by the Millenium Stadium in the background.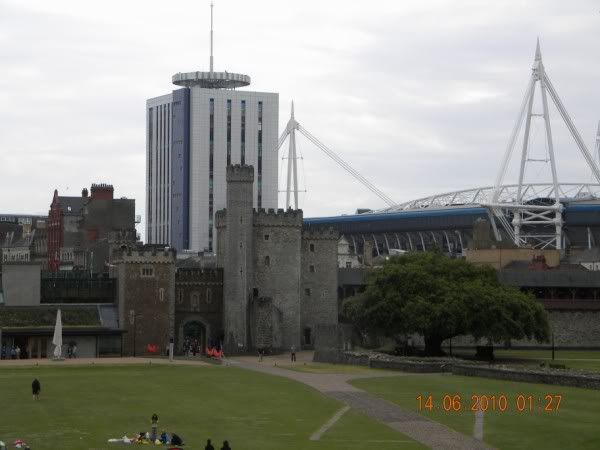 The Norman-built castle keep, sitting atop its motte with moat surrounding: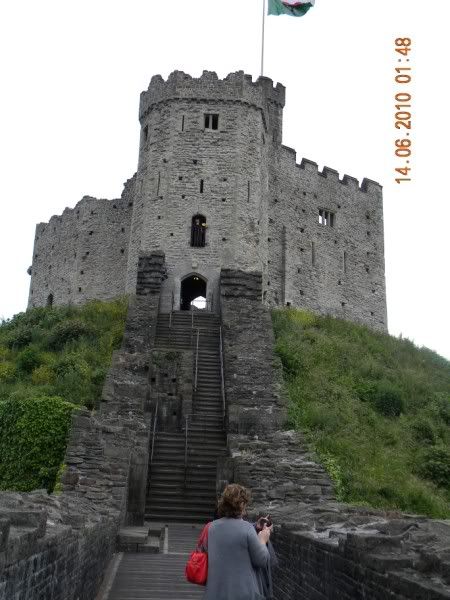 Inside the keep:




There's also a 14th century building facade inside the complex, while the interior of the building was extensively refurbished in the 19th century. Some of the decoration in the library -




Also in the banqueting room (which contained a minstrels' balcony!)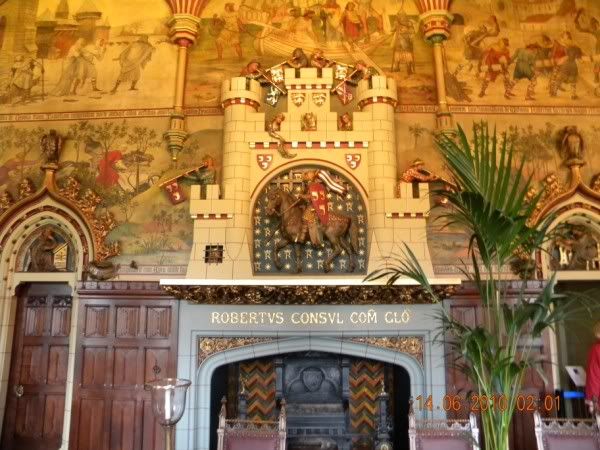 The intricate detail of the friezes, mosaics and decorative features needs to be seen. This is just a tiny sample of an elaborately-decorated doorway -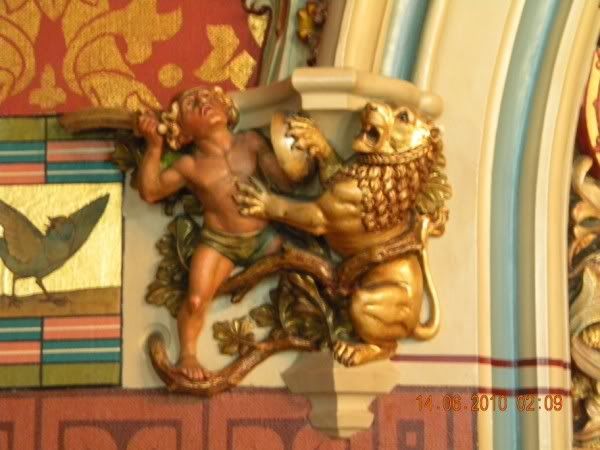 Just gorgeous. I'm enjoying this so much.