Had a fab day today. Had promised my genealogist step-mum that we'd track down the grave of a relative in Cardiff (my father's parents both lived here) so the morning was spent at Cathay Cemetery, while the afternoon was spent at Cardiff Bay.



The Cathay Cemetery is huge, and without the help of the office attendant we'd never have found the gravesite we were looking for. Unfortunately it wasn't marked so my stepmum will have to make do with the photo of a grassy space.
The ones that are marked, though, are so interesting. This was my favourite -




There were any number of headstones displaying Celtic crosses, like this:



That one is relatively unadorned compared to some, but I liked it.

There's also a number of headstones entirely in the Welsh language:




Once we found the right site and duly photographed it we made our way down to Cardiff Bay and the Dr Who exhibition. I was a bit disappointed in this, as it only really dealt with the tenth doctor; K-9 was the only display that linked to anyone before DT.

10's shoes were on display:



.. as were a few Daleks:



K-9 himself...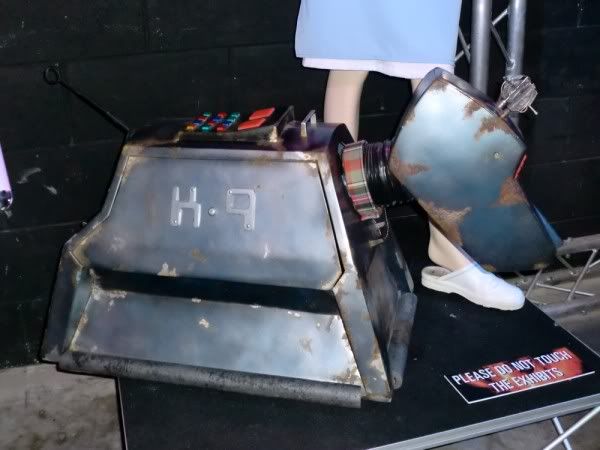 ... and the TARDIS!



We then walked down to the Millenium Centre. I've only seen two or three episodes of Torchwood but this looked awfully familiar - anyone?



There was, however, no mistaking this - a whole wall at the dockside, which has been turned into a memorial to Ianto Jones. It is covered in messages and flowers etc placed there by fans from all over the world.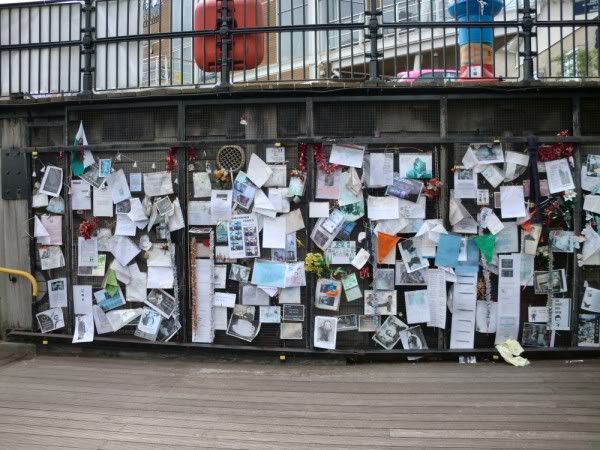 How awesome. Here's a close-up of part of it -




I hadn't known about this and it took me by surprise, but it was lovely to see.

Finally, a gratituous Lads piccy, just because.




(sorry about that. Feeling withdrawal symptoms from fandom after today!)