So tired tonight after a very active day. The first stop wasn't that physical as we actually got a parking spot right outside the door of the house where my grandmother was born.



The very house where my father's mother was born - 46 Adeline Street Roath (a Cardiff suburb). I can well imagine that it's been there all that time too.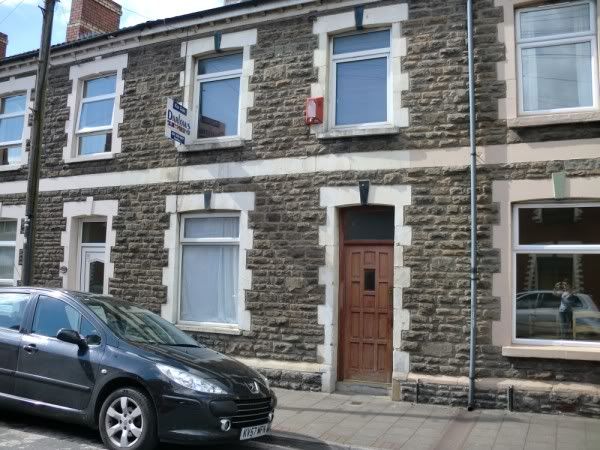 The street would look much the same as it did at the turn of the last century too -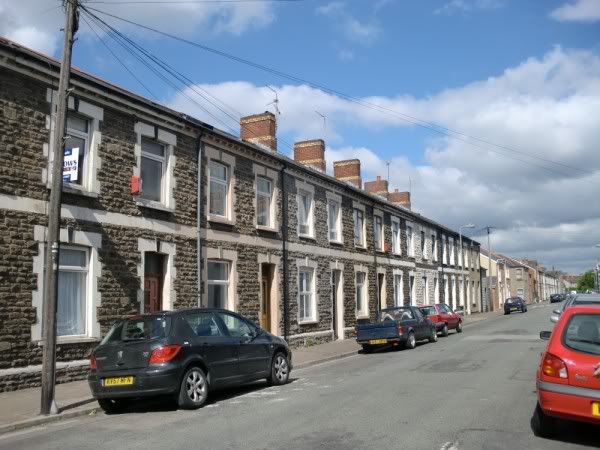 It was an incredible feeling, standing at the doorway and thinking that my family has such ties to this place.

Off, then, to Glastonbury, where I could have spent a fortune in all the little alternative shops, if it wasn't for the thought of the excess baggage costs.

Glastonbury Abbey is an interesting experience. It has fallen into disrepair since King Henry VIII had the last Abbot hung, drawn and quartered on nearby Glastonbury Tor.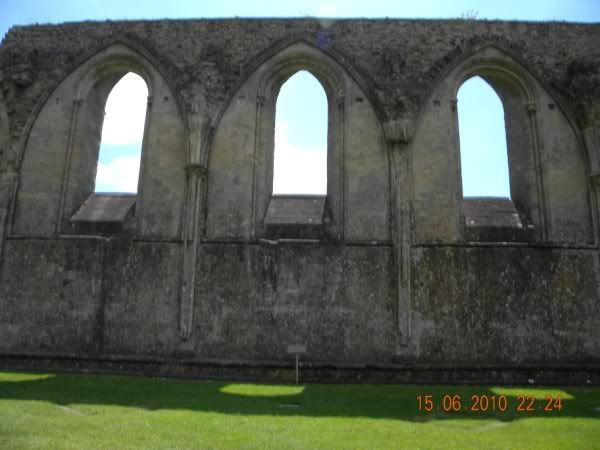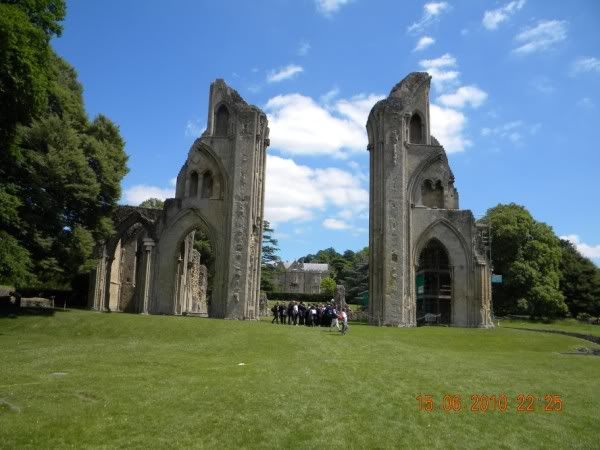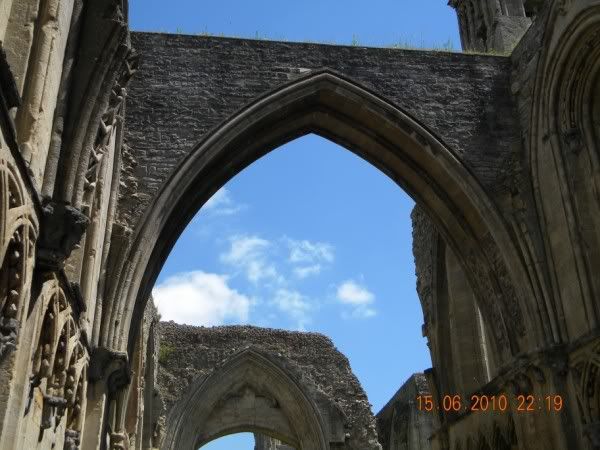 There is a plaque announcing the spot where the monks dug down and discovered remains believed to be that of warrior-king Arthur and his wife Guinevere, and another showing where these remains were re-interred in the 11th century -




I'd like to think that was true!

We took a bus ride to the base of Glastonbury Tor, then, with the intention of climbing to the top to see the ruins of St.Michaels' Church, of which only the tower remains. This milestone, with Celtic carvings, is just off the path where it leaves the road -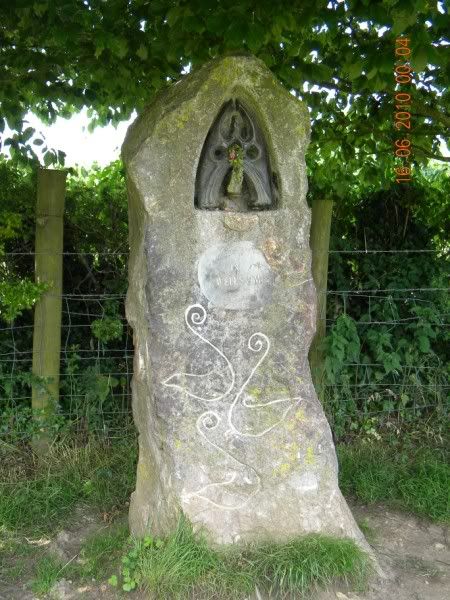 The path up to the top is well-made, with steps just slightly too "long" to be comfortable for one step, but slightly too short for two. It also climbs quite high in a very short space of time.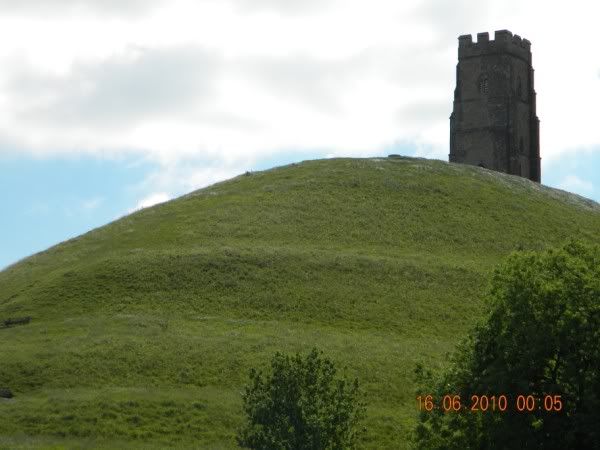 See that ridge, not all that far below the tower? I'd reached that spot (left my sister behind sitting on a bench after her thighs packed it in) and stopped to let a quicker walker past; made the mistake of looking down, didn't I. I'm sure I've mentioned that I suffer from vertigo, haven't I? *g* Well all of a sudden I realised how high up I was, and how exposed on the side of the tor, and how strong the wind was, and there was no handrail, and I had to sit down quickly and grab the land with both hands. I'm ashamed to admit that I then went back down - in fact I bumped down the first three steps on my backside because I simply couldn't stand up. Having visions of rescue helicopters, I finally gathered what remained of my courage and, dry-mouthed, eyes glued to the path, made my way back to where Dee was patiently waiting.

View from the bench, where I sat recovering -




So. I regret not making it to the top but there was no way I could have gone any higher.