Please excuse if I'm not sounding very coherent at the moment but I'm feeling the effects of a bottle of wine with dinner. Good fun.
We're in Devon tonight. And what do Aussies do on a sunny summer's day? Head to the beach of course! Croyde was our destination, and I'm sure our satnav Karen is possessed - she sent us along narrow winding country lanes, with hedges on either side, and no room to pass another car going the other way except in these tiny little laybys that barely fitted our small car. Hair-raising, much! There was an easier, wider, quicker way in but obviously Karen was resentful of all the times we shoved her unceremoniously in the glovebox, and thought to exact her revenge today.
The beach was great fun though. Standing at the water's edge, looking back to the sand -



We hadn't planned the beach trip so were hardly prepared for it. Jeans, trainers, tshirts and jackets meant we were slightly overdressed! All my sister needed in this pic was a hankie knotted at each corner, on her head.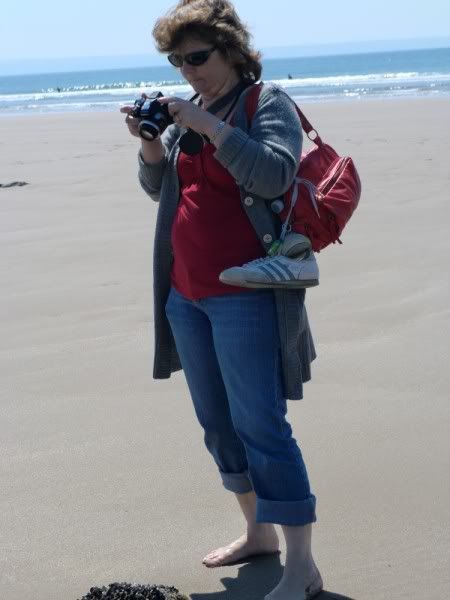 Toes!



Internet is crawling tonight, taking forever to upload photos, so that will do.