In Plymouth tonight. According to my Lonely Planet guide, there's not much left of the original city after the Luftwaffe redecorated it, but what is left, around the Barbican, is pretty stunning. Narrow cobbled streets that had us wondering how on earth you'd ever get your furniture in!


You wouldn't want to own a piano -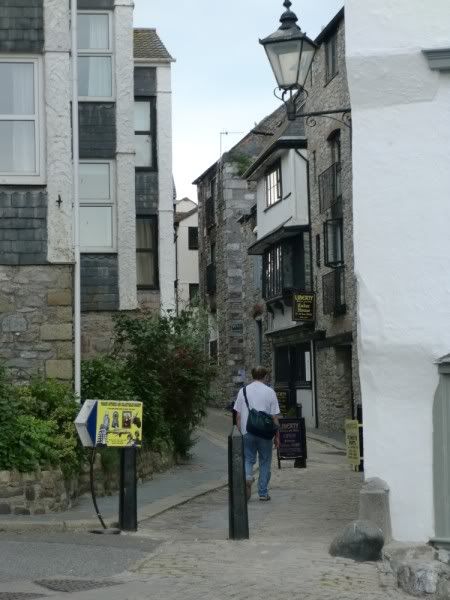 The Navy Pub, the Barbican Plymouth -\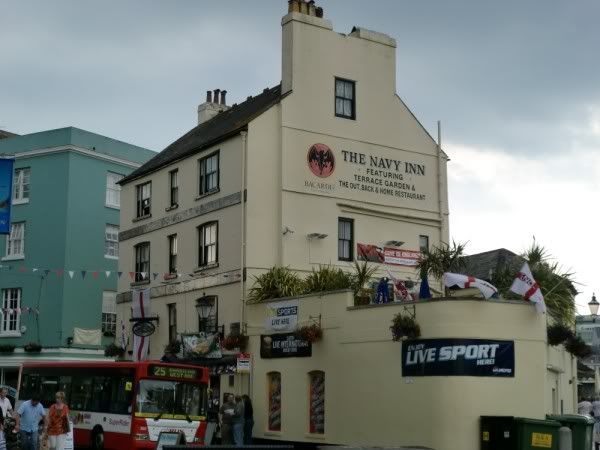 Mutant prawn-thingy at the marina, the Barbican -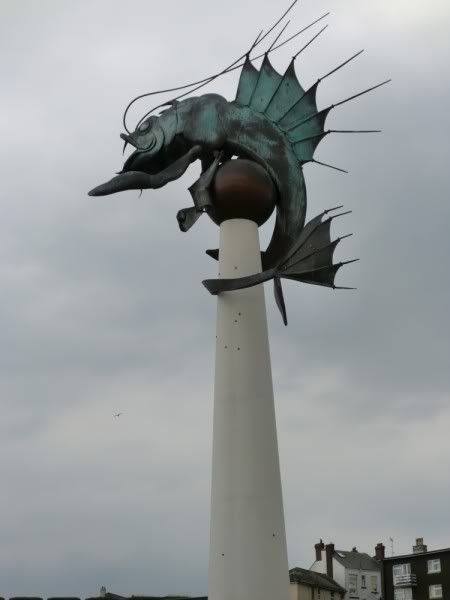 Shag on a rock (this was really interesting; a sculpture perched on the side of the marina. No information anywhere about it!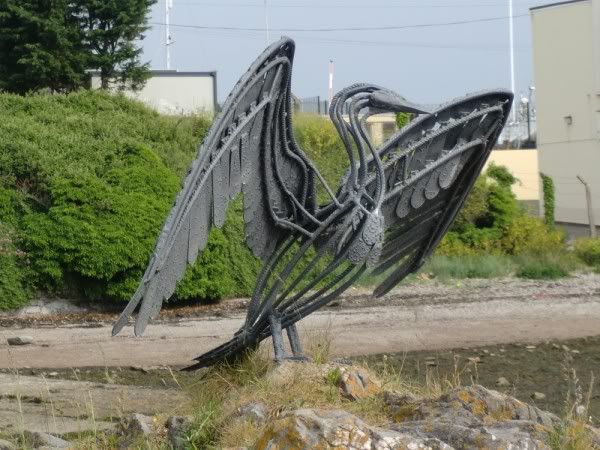 Pretty houses on Artillery Road, painted in gelato colours: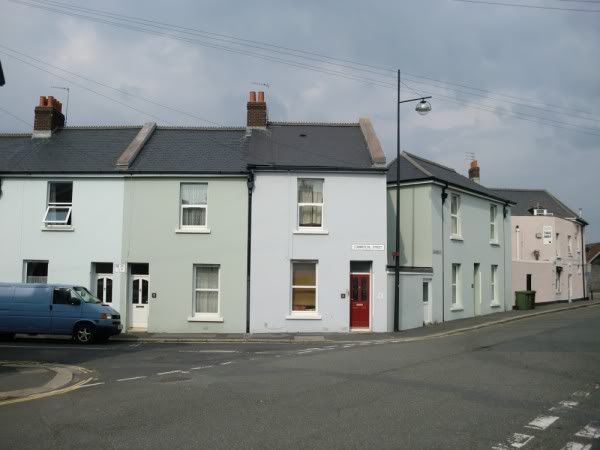 Footpath fish! There was a whole school of these.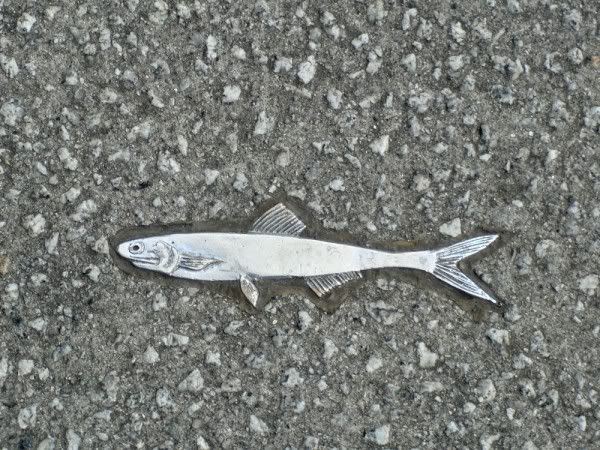 And a beautiful mosaic, on a wall behind the aquarium -




Plymouth really is worth exploring, it's a lovely place steeped in history.

England is playing a World Cup match tonight so we had an early dinner and came back to our room, as the pubs were filling rapidly and the noise levels rising.