Even after sleeping for over an hour this afternoon I could easily put my head down and sleep for hours now. Last night was spent at a gorgeous B&B in Salisbury called Rokeby Guest House; it's been a B&B for 27 years, nine with the current owners and previously with his parents. He is now trying to get planning permission for a change of use, to an aged care facility. It's three stories high with narrow twisting staircases; no problem for fit and active people but it will take a lot of remodelling to be suitable for aged or infirm people.
Anyway. We were hoping to stay in Brighton today but had a lot of trouble looking for accommodation so kept going. Pevensey Castle caught our attention and we spent a marvellous afternoon walking about in the sun. Can I suggest to anyone who visits these places, that they make use of the audio guides as they really add to the experience.


Ancient Roman walls surrounding the ruined castle: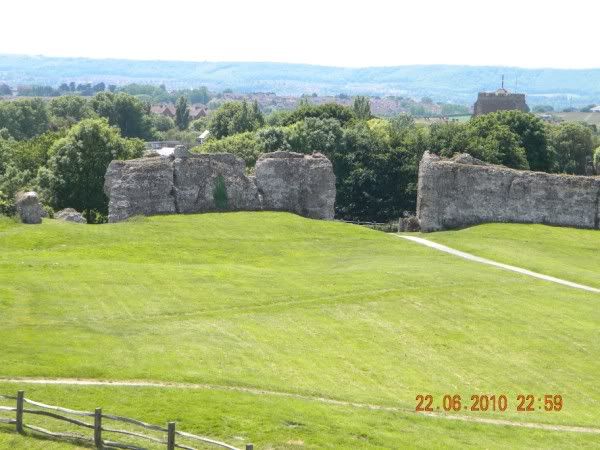 These date back to the AD400s.

Castle walls, and old towers: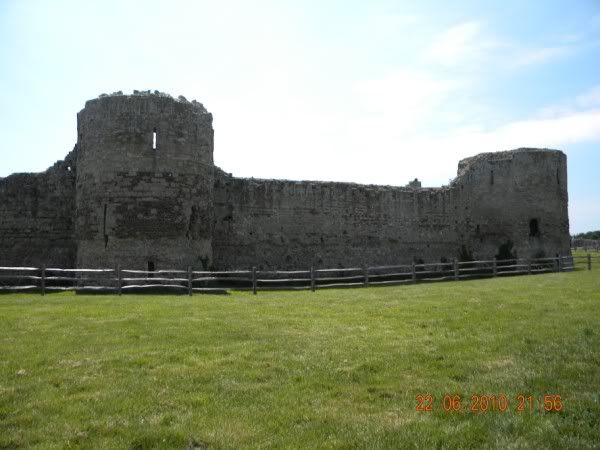 Eastern tower and moat:



Trebuchet ammunition - these things were huge! Imagine the damage they'd do, slamming into a castle wall.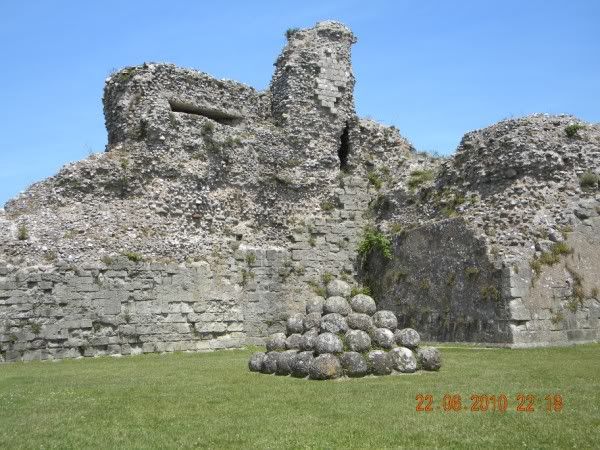 Steps leading down to the dungeon (and yes, I managed to get down them, vertigo and all!)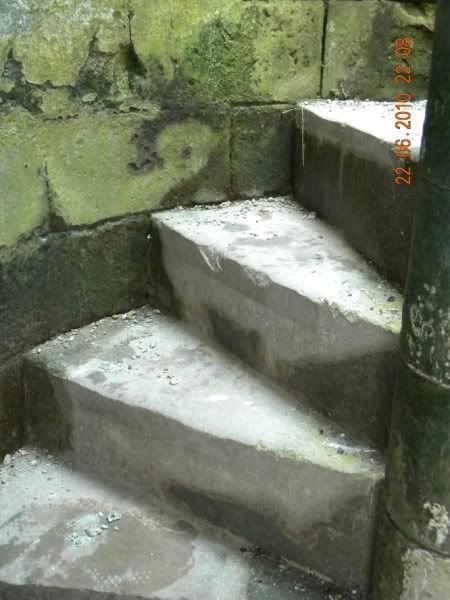 The castle had a new lease on life during the second world war, when a number of US and Canadian troops were posted there and the castle played a part in the coastal defence. This photo shows the gun emplacements in the old keep: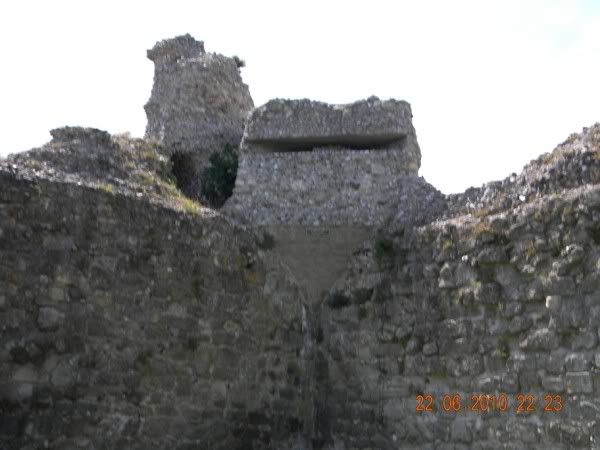 The ruined keep, from the opposite side to the gun emplacement: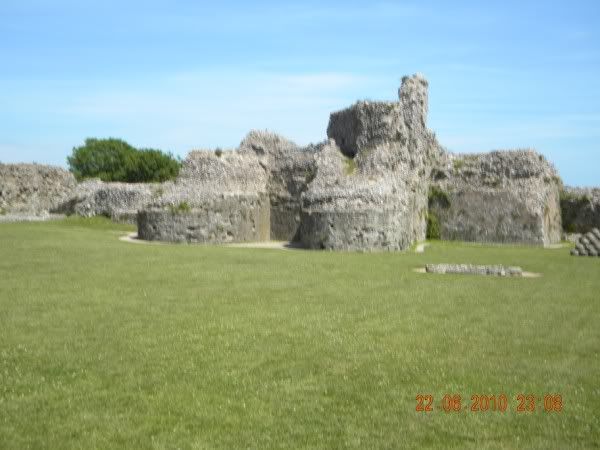 Another fantastic structure, in a country that is full of them.