Didn't upload anything last night; it was 9.30pm by the time I made it back to the hotel room and then Christopher Eccleston was naked on the telly. Priorities, yeah?

Ferry trip to Calais was a lot of fun. I wish we'd planned it a bit better though; we only arranged for a couple of hours on French soil and they coincided with the lunchtime shut-down of the place. We walked around checking out the different eateries that were open, including one that made us a bit homesick:





There was a gorgeous church that I still need to google: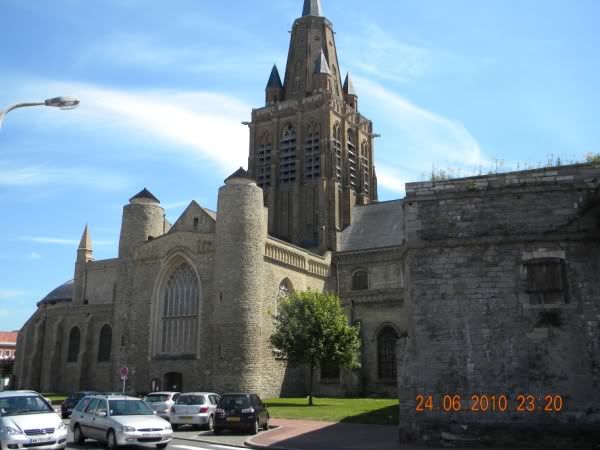 And some vibrantly colourful flower boxes:



On our way back to the hotel we followed a sign to a Battle of Britain memorial.
At the entry:



The memorial wall:



Pilot stares forever out to sea, waiting for his squadron mates to return:



My parents' generation lived through the war and I grew up hearing stories and reading books about it, the RAF in particular, so I found this particularly moving.

And finally, the Cheriton white horse:


Photo taken at 8pm so the colour is a bit washed-out.