What a brilliant day. Lovely sunshine, pomp and ceremony, and an enjoyable time spent in a wonderful garden.


We arrived in plenty of time to grab a good vantage spot; right against the railings opposite the palace.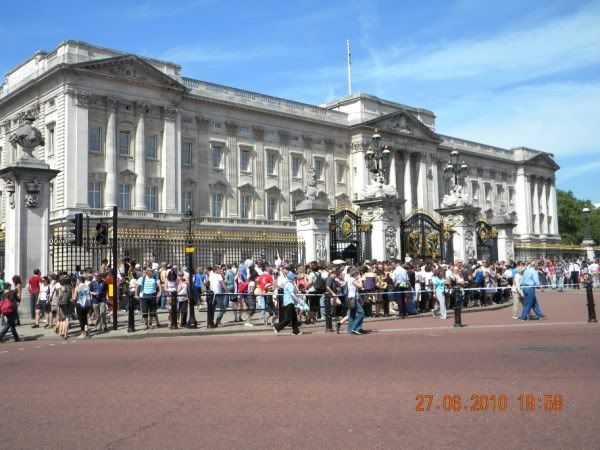 Police did a really good job. It must be frustrating, dealing with that many tourists every day but they kept their cool, even when idiots were chancing themselves against the traffic.

Finally it was time for the changing of the guard; firstly the escort for the old guard arrives (approximately 11.15am) and at 11.30 the new guard arrives.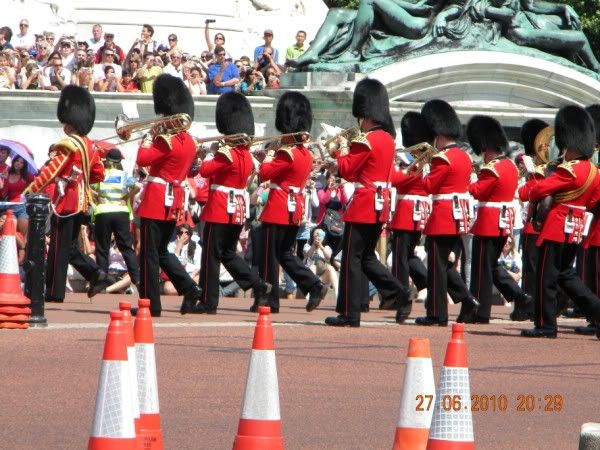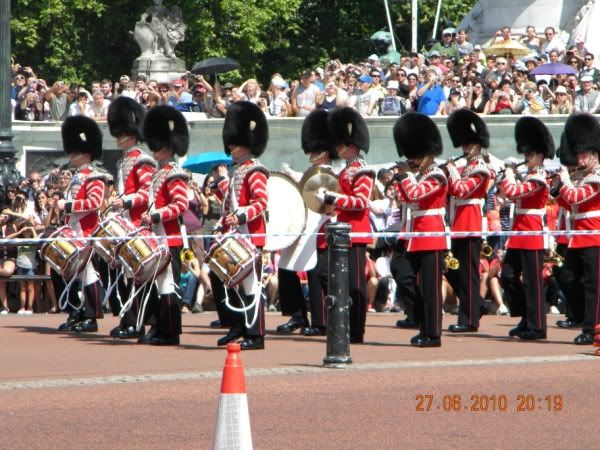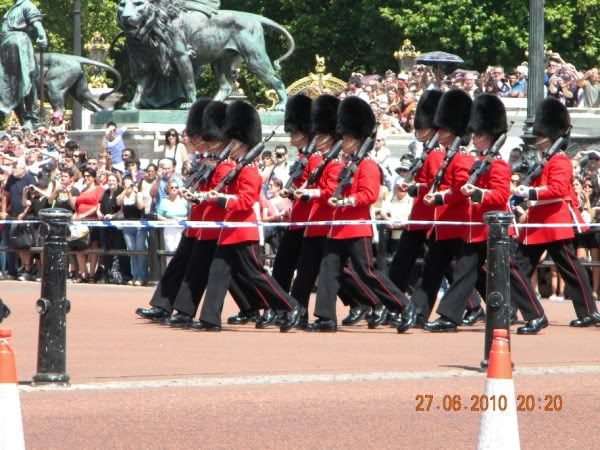 These guys are marvellous. Thirty degree heat and they're still in full regalia. I wonder how often one of them faints from the heat?

After lunch we visited Kensington Gardens. It was marvellous, wandering through and seeing so many people out enjoying the day. People walking, picnicking, sitting in the shade with a book, or sunbathing. Families playing badminton or football, families cycling in yellow visibility vests; jugglers, balloon sellers, ice cream sellers, all in a serene environment where the bustling city seemed to be miles away.

Ducks and ducklings, The Serpentine, Kensington Gardens: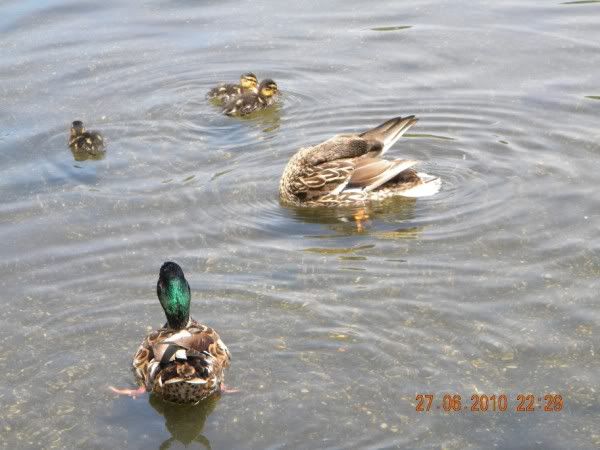 Swans staking a claim to the footpath, the Serpentine: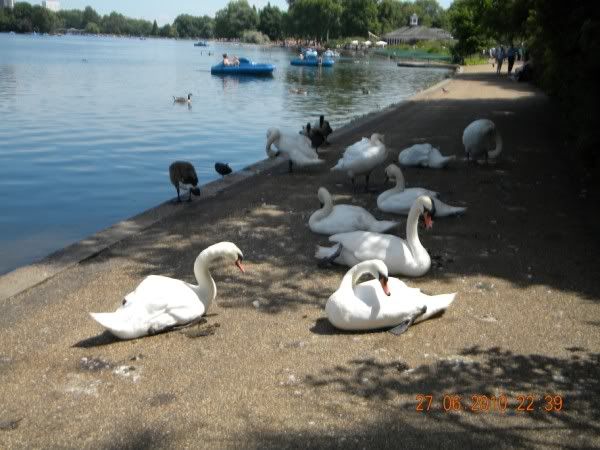 Peter Pan statue - the story goes that J.M. Barrie had the statue commissioned in secret, and installed during the night so that the city's children would discover it as a wonderful surprise. What a brilliant story! I hope it's true.




The Princess Diana Memorial Fountain was absolutely crammed full with people taking the opportunity to cool off a bit; kids in bathers, parents in shorts, all dangling their feet or splashing through the water. A very popular place.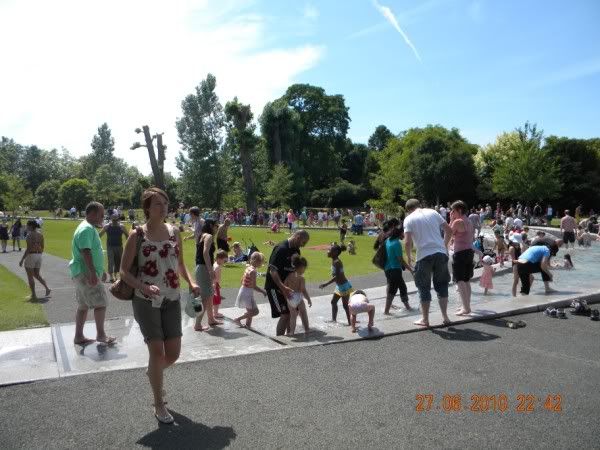 All in all, a brilliant day.