After chatting with
draycevixen about Banksy last night, I was inspired to look up his work. This is just one of the images which a google search turned up:




And here's my photo of the same thing, which is in Liverpool, UK -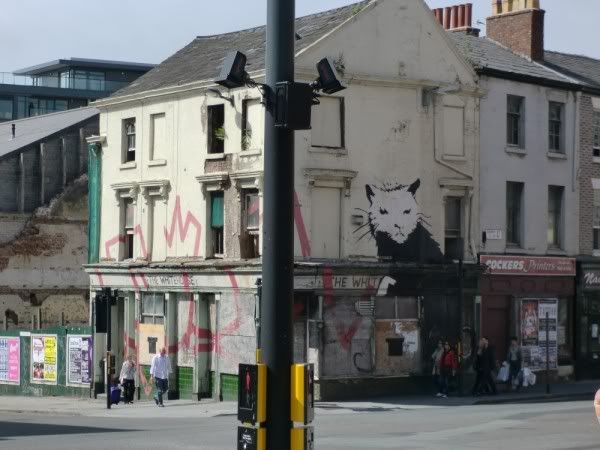 At the time of taking the photo I had absolutely no idea of who the artist was. That's really blown me away.