Still making the most of my time off work. Tonight I'm visiting friends in Horseridges, near Casino, NSW. They're early risers, consequently they're already in bed tonight, so I've been left to my own devices. Not a problem when I have a netbook... have internet, will travel! *g*

I love coming here. It's so peaceful and quiet. I'd move here in a heartbeat if there was any work. Maybe, one day when I retire, it will be to a house around here.



Their house:-




They only have a few acres - five, I think, but it's enough to have a couple of cows and a decent veggie garden. A very country-style home, with a full-length verandah that wraps around the sides.




Back view of their house, including just one of their three water tanks. No such thing as town water here.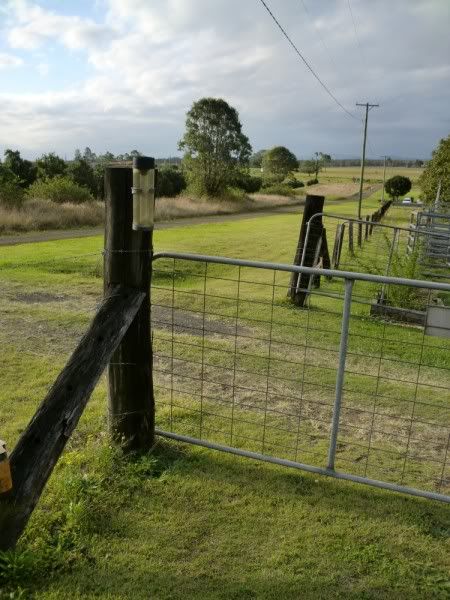 Front gate, and looking down their lane. Love the rain gauge on the gate! For as long as I've known them they've had a rainfall chart on their fridge; the amount of rainfall is quite important when you live in an area like this.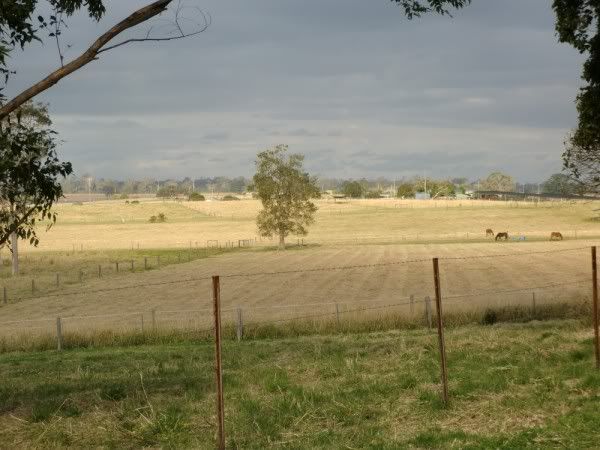 This is the view from the opposite side of the house, looking out across the paddocks. It's so serene. Sure beats looking out at traffic.

The added bonus of coming here is the chance to visit with my Snooker's litter-brother, Bon Jovi. He's a fine-looking gentleman! Shown here in his outside run:




Norwegians really are a gorgeous cat.