Bodie-cat! And what a handsome young gentlecat he looks, in his dapper camouflage-patterned collar.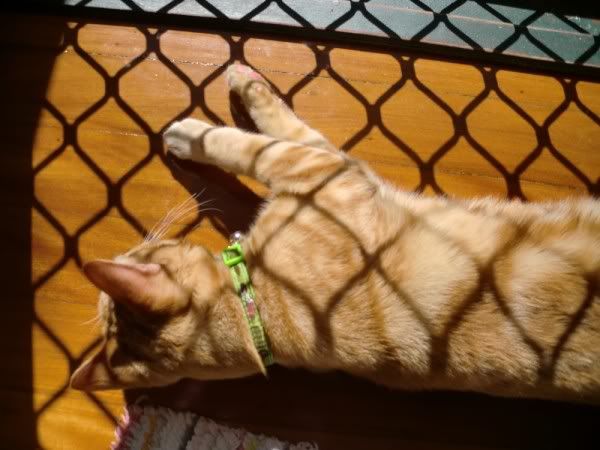 Here he is, lying in the sun streaming in through the back screen door this afternoon. Already he seems to blend in with the colour of the floor; the camouflage collar stands out more than anything!

The camera disturbed him so he sat up, and his eye was quickly taken by a bird in the back yard: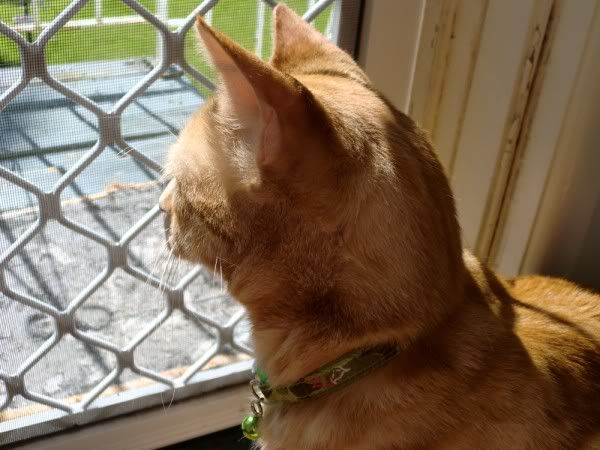 Bird flew away so he deigned to return his attention to me!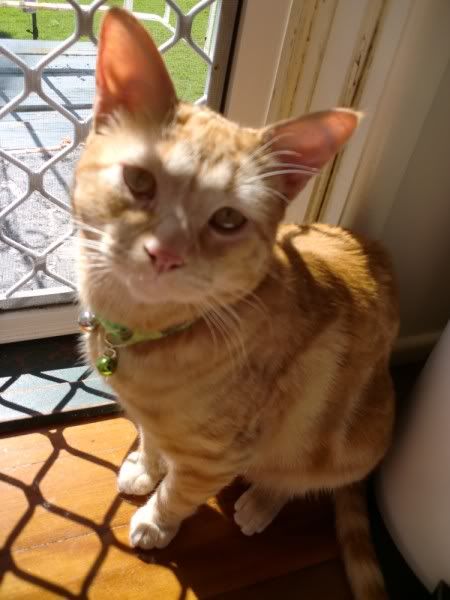 Pretty boy.

Meanwhile Chicken and Snook were indulging in a bit of interracial luuurrve....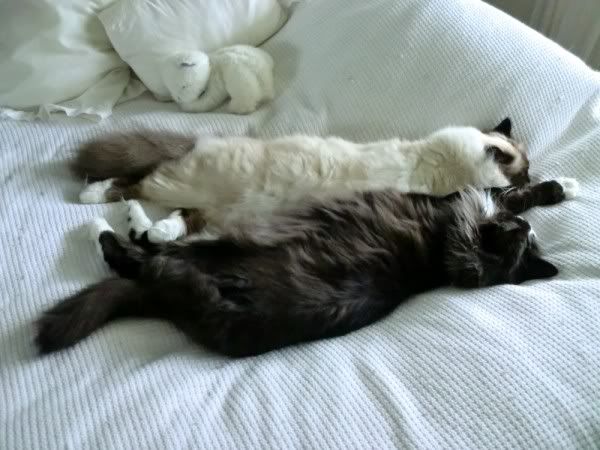 Those two spend a lot of time cuddled up together, and grooming each other.