Tomorrow is one of my very good friends' 50th birthday and I travelled to Casino, NSW, to help him celebrate. It was a joint celebration with his mother-in-law, whose birthday was earlier this month. His wife arranged a surprise party for lunchtime today; her husband thought the party was for her mother, while her mother thought it was for Mal. Result= two very surprised people.



A very typical Aussie pub in a typical Aussie town, the Tattersall's was the chosen venue.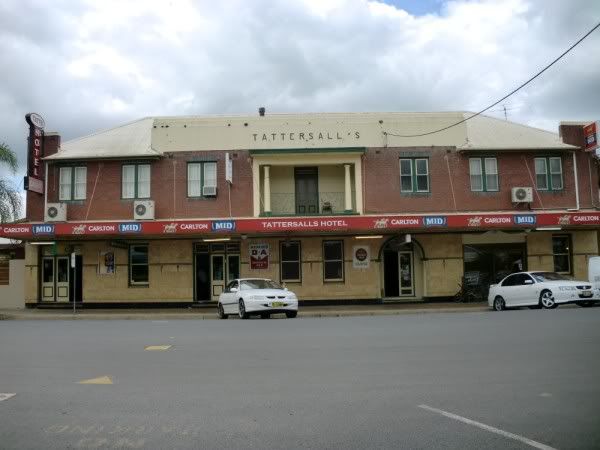 I have to wonder just how long this sign has been in place, it certainly didn't look new -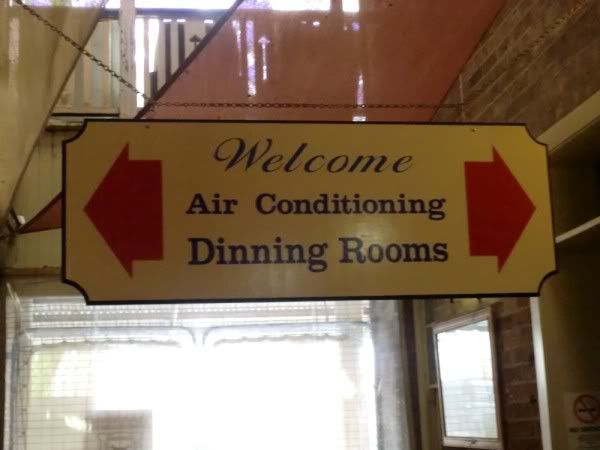 Sharing the celebration: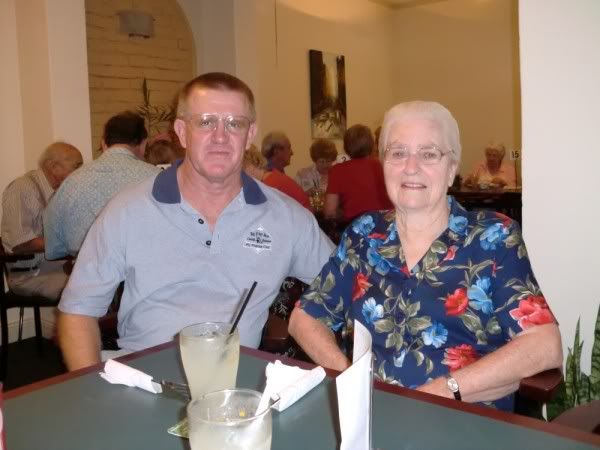 Cake, prior to molestation-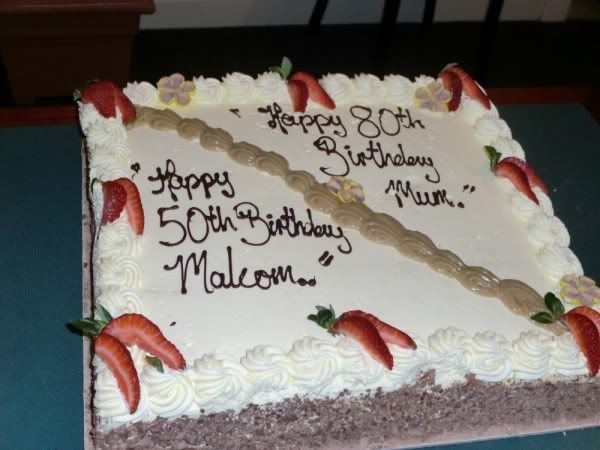 Sharing the honours: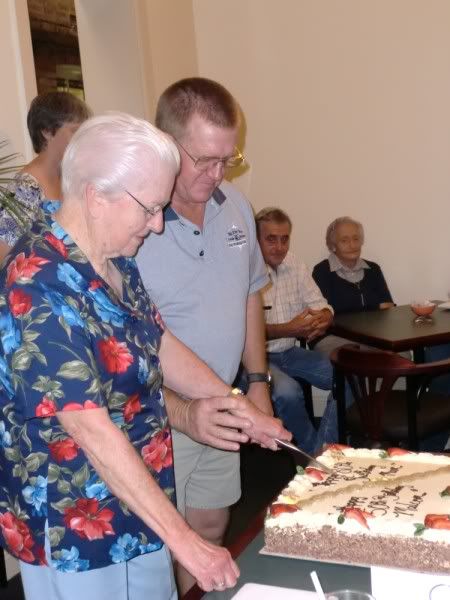 Twas fun! And being held at lunchtime meant I was home by 5pm.