That's what we awoke to this morning, moored in Noumea; a native welcome at the port right beneath our balcony. Noumea, in New Caledonia, is an interesting place. Hot, steamy - as one would expect in the tropics - and a laid-back culture that still closes at midday for siesta.

We took a bus tour which took us to a lookout providing a view of the city, then to Lemon Bay beach where we lunched before spending a lazy few hours in the water.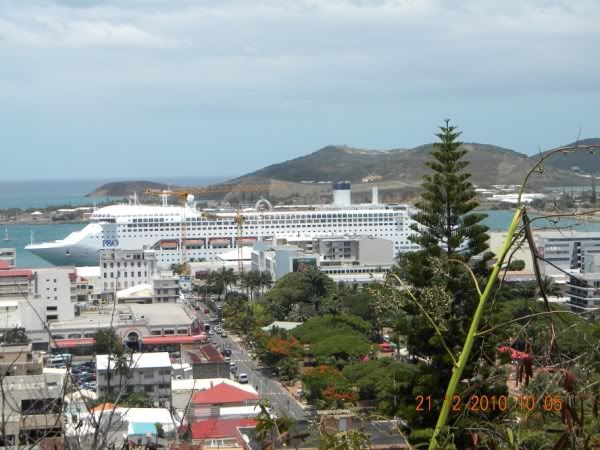 The Pacific Jewel, looking back to port from the lookout.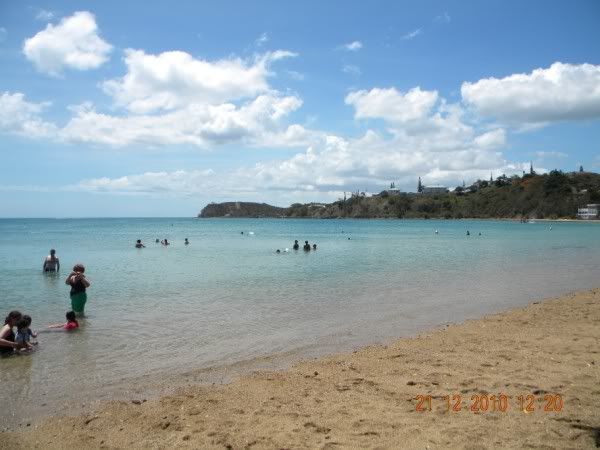 Lemon Bay beach - mainly pebbles, the sand doesn't start until you're quite a ways offshore. No surf as it's a protected lagoon, and it only very gradually gets deeper. Still, the water was cool and very welcome after the heat of the day.