It's a tiny island, just one mile square, with no native population. However natives from the nearby islands come over by boat and set up stalls, also providing picture opportunities ($2 per photo) of their children dressed as warriors, or singing in groups.


Welcome sign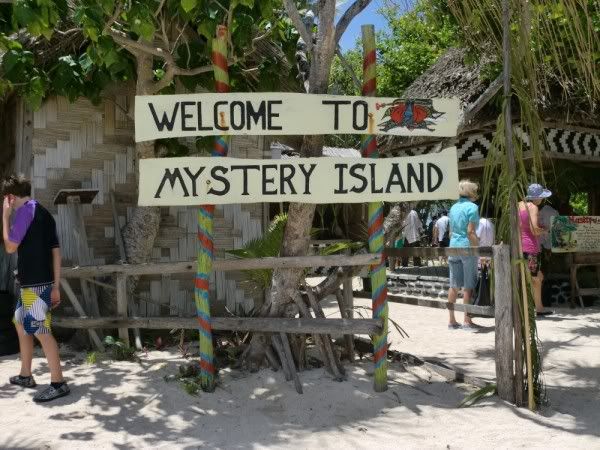 The beach, looking out to sea.



Our boat, looking across from the beach.



There may be no native people but there are native insects



Airport, built and used by US during WWII



We lazed around in the water and on the shore until mid afternoon, went back to the boat for a late lunch, then sister and I headed for the health spa where we had back and neck massages, foot and ankle massages , and scalp massages. Indulgent much?