Santa arrived via reindeer-tender, bright and early!




I loved the antlers mounted on the tenders for the day, getting into the Christmas spirit.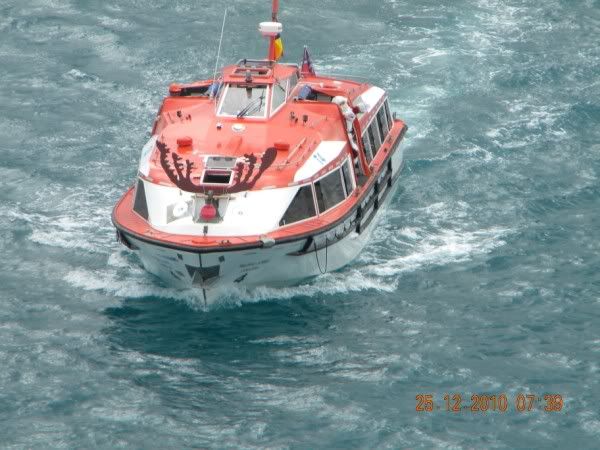 The morning was spent at Isle of Pines. The town centre was six kilometres from the dock, and as it was a public holiday there was no taxi or bus service, so we just pottered about the market stalls on the shoreline then went for a bit of a walk. It was very hot that day, the hottest we'd had up until that point.
Isle of Pines is a very pretty place.

Dock



Harbour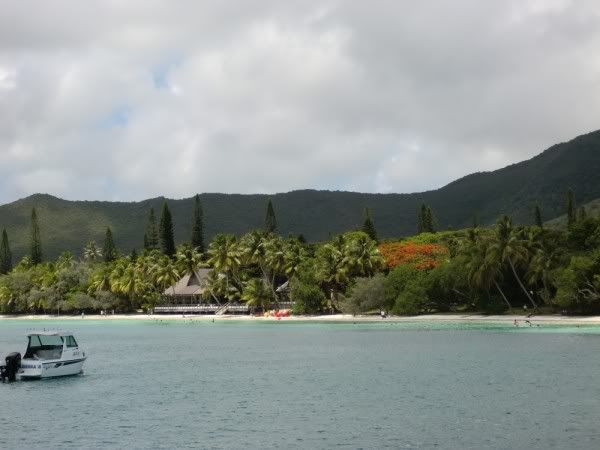 Bougainvillea spilling over an old wall.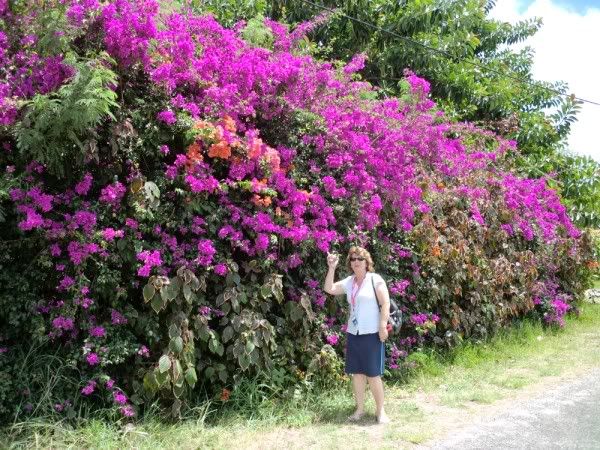 Back on board in time for a late lunch. We sailed away at 3.30pm, and at 5pm attended a champagne cocktail evening on the rear deck. Sailing out through the islands made for some pretty spectacular scenery, but I hadn't brought my camera with me.
That's the last landfall we make until we arrive back in Sydney on Tuesday.