...Through the tail end of Tropical Cyclone Tasha, an earthquake and mini-tsunami at Vanuatu – not exactly smooth sailing. We'll be back in Sydney by 7am tomorrow (Tuesday) morning and I've reached the point that I'll be very glad to get there. I never realised just how miserable seasickness could make a person feel; by Christmas Eve I was hoping for a medivac helicopter to take me back to dry land.


Still, it's been fun, and I'll miss being waited upon. The staff on board are all marvellous and I wish I could take our cabin steward home with me. He was telling us that the crew members sign on for eight-month stints, during which time they work seven days a week and fourteen hours per day, with a two-hour break in the middle of the day. Cabin crew were looking forward to Christmas night as they were given an early mark, knocking off for the night at 9pm.

They must have some interesting problems to deal with. There's a sign on the toilet lid advising us not to flush bottles or food down the facility, and a couple of days ago there was an announcement asking people not to try flushing their towels. Who would do that?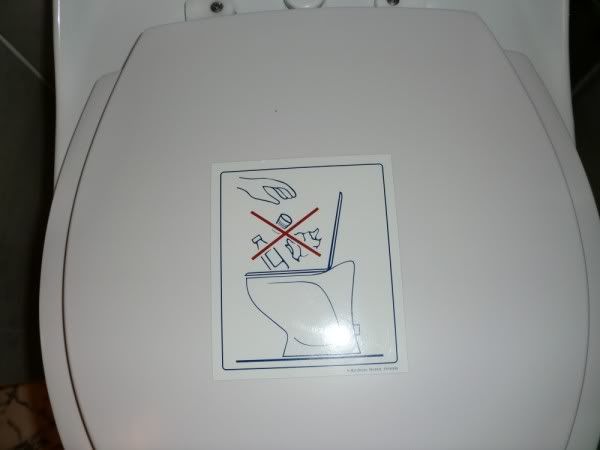 Food has been plentiful and delicious. The Waterfront restaurant is included in the price of the fare, with a menu that changes daily and excellent wait staff. Two other restaurants had a cover charge per person; La Luna has an Oriental theme while the Salt Grill serves dishes created by master chef Luke Mangin. Both of these were a brilliant experience, and once again the staff couldn't do enough for us. And if you'd eaten so much during the day that you couldn't face a full meal at dinnertime, then the Plantation buffet offered cafeteria-style dining.

And of course there's the alcohol. There's hardly a spot on the ship where it isn't possible to buy drinks. We experimented with cocktails, martinis etc, I'm sure I tried at least one of everything.

The duty-free shopping on board the ship was really good. There is a limit on what can be brought back duty-free, including $900 worth of goods, 2.25 litres of alcohol and 250 cigarettes. I don't smoke but The Boy does, so I have a carton for him which cost a third of the normal price, plus two 1-litre bottles of gin which cost $38.00 in total; way less than the $80 I'd pay when they're on special at home. And there are watches, perfume, jewellery, even works of art that could be purchased. Yesterday there was a Boxing Day sale on Guess handbags – supposed to be a limit of two per person but I saw a couple of ladies with more than that, and one in particular bought six bags which alone would put her over the $900 allowance. I reckon they're headed for ebay.

Anyway. Cruise is as near to being over as it's possible to be without being on dry land. Have I enjoyed it? Yes, yes I have. Would I do it again?
Not on your nelly.