I'm utterly shattered today. Even though it's been coming for a week now, and wasn't a surprise, it isn't any easier to deal.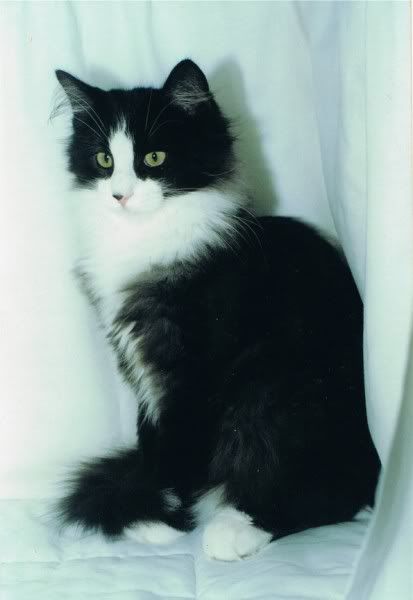 Snooker's baby photo, taken by
anonpussynamer, some time during 2000.

I miss my little mate so much.



I fell in love with him at the Birman Fanciers show in Brisbane 2000, when he was on display with his littermates. I had to wait a fortnight before he arrived at my house, along with his brother BJ who went to a good friend of mine. He was the first Norwegian Forest Cat to be shown in NSW, where I was still living at the time, and he even made it into the local newspaper.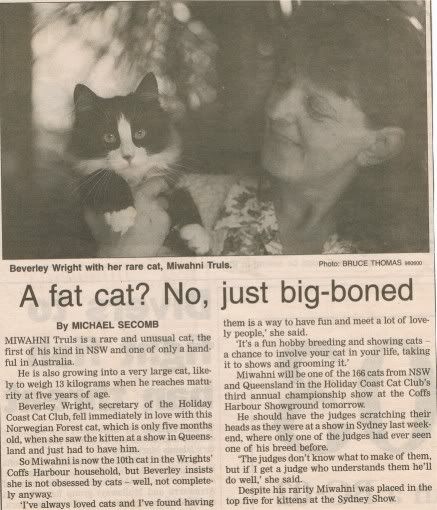 From the Coffs Harbour Advocate, June 2000. Still using my old name at that stage.

He grew into the most beautiful black smoke and white cat.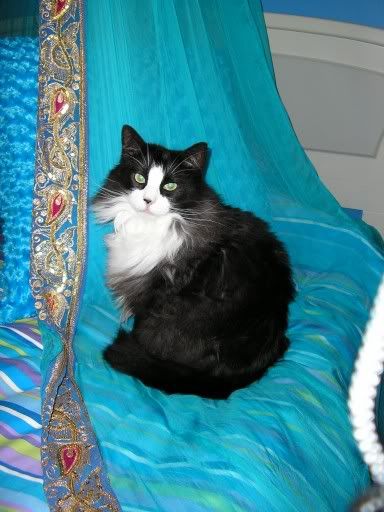 What a handsome boy! Gentle and loving, he was so patient with kittens; I used to call him Uncle Snooky as the kittens would clamber all over him, chewing his tail, his ears, any part of him they could reach. And he'd let them. To this day Chicken would still curl up with him and suckle on his fur; his ruff always looked wrinkled and soggy thanks to her.

He'd meet me at the back door every day when I got home from work, and every morning he'd wait patiently while I made my coffee, then he'd hop onto my lap as soon as I sat down with it. The last few mornings I've been taking my coffee in to him, wherever he was, as he progressively weakened.

He was still with me at 3am this morning, snoozing on my bed. By 9am he was gone.
Sweet dreams, little mate.