Oh Mr Abbott, you never fail to bring the laughs. If you're not prancing about in Speedos -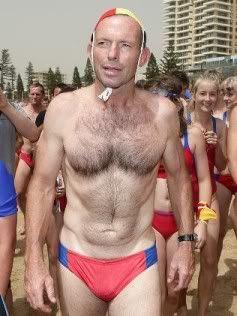 then you're spouting stuff like this:

TONY Abbott's office has rejected a claim by Independent MP Tony Windsor that the opposition leader told him the only thing he would not do to become prime minister was "sell his arse".

But he'd have to give serious thought to it *g*.