I've spent the last few nights madly saving files to my portable hard drive and copying them to my laptop as the video card on my desktop pc has been dodgy for a week or so now. Last night it gasped its final breath and as a result, instead of sitting in my fancave to go online I'm sat at the kitchen table with the lappy. This has a feline consequence, as normally I'd have a cat on the filing cabinet, a cat maybe on the desk, maybe on the floor, and another on the hammock on the windowsill.
Instead, I have this: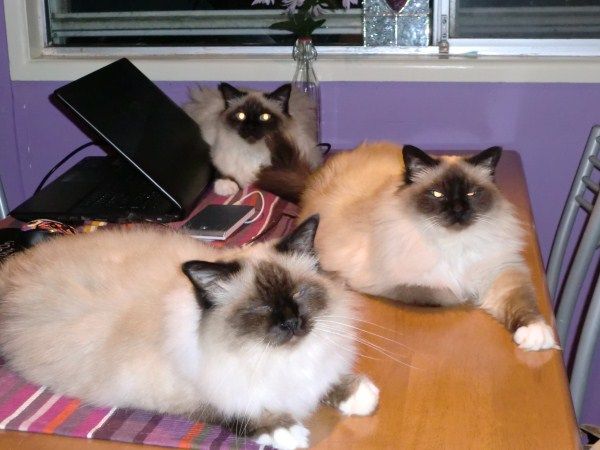 They don't look half as comfy.