Finally. I'd been looking forward to this for so long, and it didn't disappoint. Just getting out of the city was enough by itself; catching up with friends was the cherry on the cake. I only stayed the one night - could easily have stayed longer, but wasn't sure if I'd adapt to sleeping basically on the ground, and hadn't organised anyone to feed the cats so I took off at midday yesterday, and was back by late afternoon today, just enough daylight still to wash the bird poo off my car.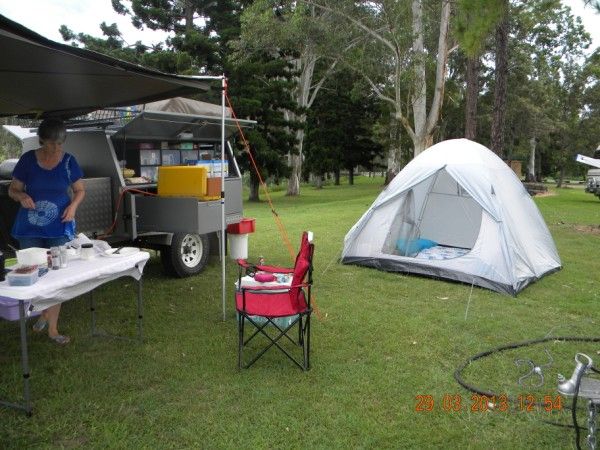 See that tent? Yes, that was my accommodation last night. And my friend in the foreground, getting her lunch ready. She and her husband have a tricked-out Toyota Hilux with a custom-built tray and camping trailer - almost all the comforts of home. They're serious campers, whereas I'm a dilettante in the camping world.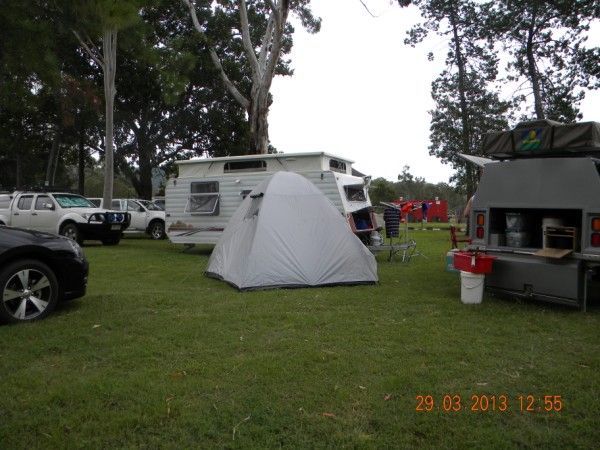 From another angle - showing the back end of my friends' trailer, and also another van in our 'wagon circle'. More friends. There were two other couples as well whose vans were tucked behind these - my little tent was very much the poor relation!

The verdict? I'll do it again. Even with the rain it was still a great little break and definitely worth repeating.