Ratty is eating again! I'm so pleased. She still looks crook, with her bunged-up eye and snotty nose but she is so much better already. Thanks to all for your concern.

My sister is currently winging her way back to Sydney after a terrific weekend. Last night we went to a special Dr Who event at the local cinema; there was a special showing of two eps and the TARDIS put in an appearance in the lobby. Lots of cosplayers, and prizes for the best costumes as well. All in all it was really good fun.



This was the sight that greeted us at the top of the stairs: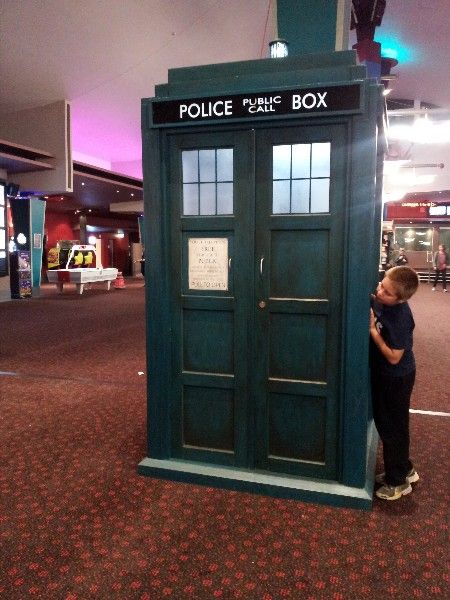 Of course we had to take advantage of the photo opportunity! My sister on the right.




The gentleman from Hire-A-TARDIS very kindly took our photos, plus those for many others. He could have charged a dollar a go and made a fortune.




(avoiding lens flare *g*)

There were a lot of River Songs, one very clever cat/nun (I can't remember what they were called!) and a very good Ten. Four scarves abounded, as did TARDIS t-shirts. One girl wore a sign saying "Still not a ginger".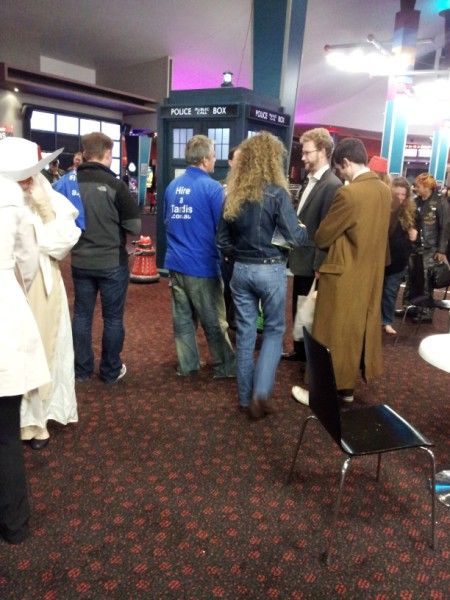 It was a really fun night.