Last night was a blast! I was so nervous, waiting in the semi-dark for the guest of honour to arrive, so it was a real thrill to see the surprise and joy on his face when he walked into the function room and saw everyone there. Not only had we invited family and workmates but I'd managed to track down some of his school friends also - only a couple of weeks ago he'd mentioned these friends to his girlfriend and said he'd really like to see them again, and I was able to reassure her that they were already on the list of invitees who had accepted.

Apparently he was a bit worse for wear today but he enjoyed the night, and thought it was worth today's pain.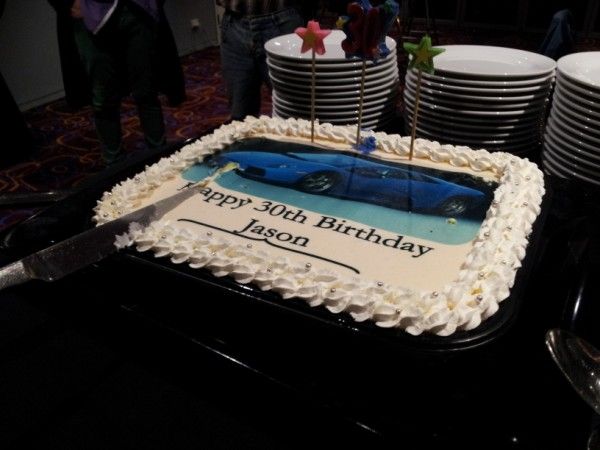 This was an ice cream cake from Cold Rock. I panicked when I got it home and couldn't fit it into my freezer; had to rearrange significantly to get it in!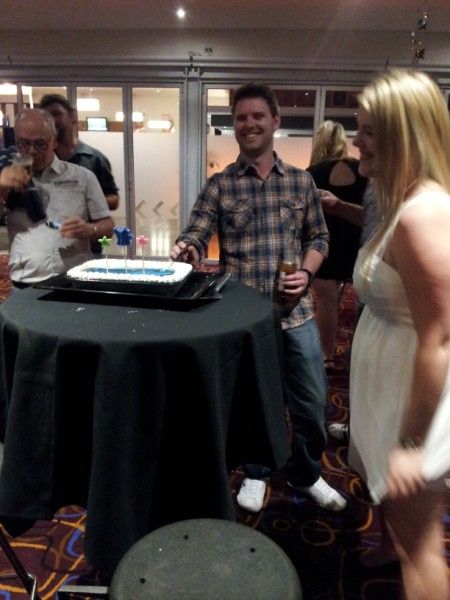 Attempting to cut the cake one-handed while maintaining a death grip on his beer, while Jessica looks on.

Very tired tonight after a big weekend.