..depending on whether we're friends on facebook or not - but this is what happened to my car, some time on Monday, while parked at the bus station.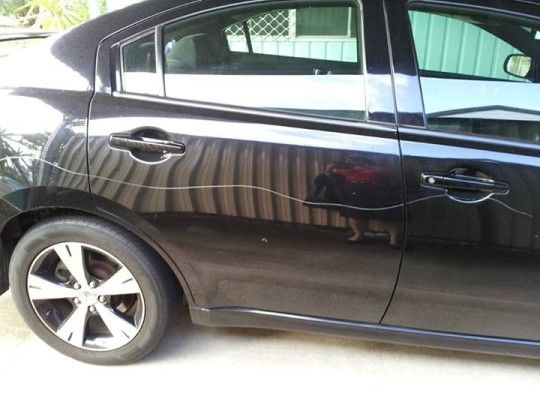 Mongrel. I'm not sure if it's worth getting the repairs covered by insurance, or whether I'm better off just paying for it myself. Ah well, I should just feel very grateful that I can cover the cost if need be.

A few people have expressed the hope that karma will bite the offender, hard. I rather think that it already has; what sort of life must you have, to be so full of anger frustration and envy that you would lash out with petty, pointless vandalism like this?