More of my trip... we left Rotorua on my birthday, and were supposed to meet the Northern Explorer train at Hamilton, to take us to the next city on our trip. The night before the journey we got an email advising that the train was out of action due to a mechanical problem, and would be replaced by a coach instead. This was something I had been looking forward to so I was pretty disappointed, but it is what it is.
We boarded the coach at 10am and arrived in Wellington at 7.15pm. Pretty full day! We had a couple of stops along the way for morning and afternoon tea, plus lunch, so we could stretch our legs. At our afternoon tea stop, in a little cafe out the back of nowhere, I found a pair of baby booties very similar to a pair I had for my boy - knitted tops with a sheepskin lining and sole - so I had to buy them. Yeah, I know, grandkids may never happen, but you never know... ;-)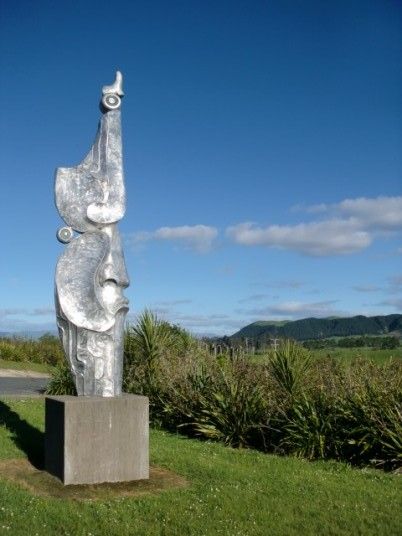 This was just outside of Rotorua. It's obviously not all that old, but it speaks to the integration of races in New Zealand.
The coach took us on a route pretty similar to the train. As we approached the national park, we started getting glimpses of Mt Ruapehu, like this: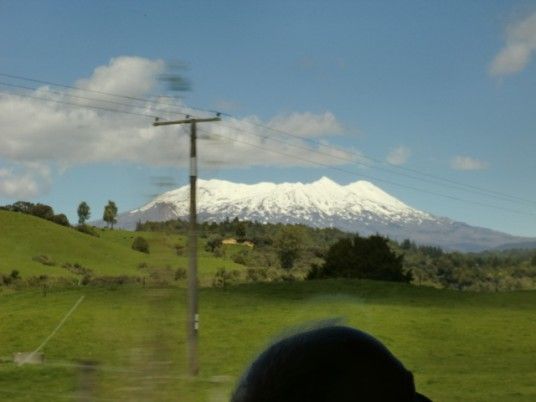 As we got closer it looked more like this:
It was amazing to see the snow on the peaks!
Our coach, outside the little cafe where we stopped for afternoon tea: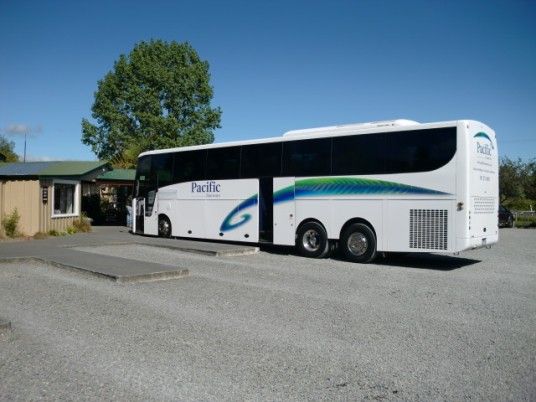 Current Mood:

disappointed