Yeah, that works for me *g*

They're not just baby cats. They're each one an individual, unique little soul. And not only are they amazing but they're pretty cute too.



I haven't bred since 2007 and boy do I miss kittens. Just look at these little guys:

A litter of Abyssinian kittens, courtesy of my friend.



Same friend, different kittens - she also bred Siamese: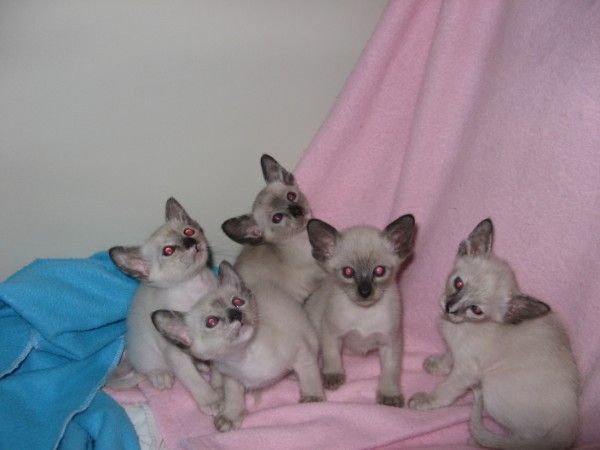 Just look at the ear set on those babies! Fantastic.

And now for something completely different - the last four kittens that I bred:


I still have the little tortie girl in the middle, aptly named Saavik Swan Song as she was the very last of them all.