I think if you lived in Wellington for long you'd end up with really good calf muscles, the place is that hilly. And windy. And neither of us were on top of our game on the day we were there so we took things easy. Instead of the tripping about that we'd planned, we caught the cable car up to the top of the hill behind the city then took a long, slow ramble back down again, through the Botanic Gardens.



We had to wait in line for nearly half an hour to board the cable car, due to a cruise ship which had docked earlier that morning. It was worth the wait though, as I don't think either of us had the energy to climb to the top.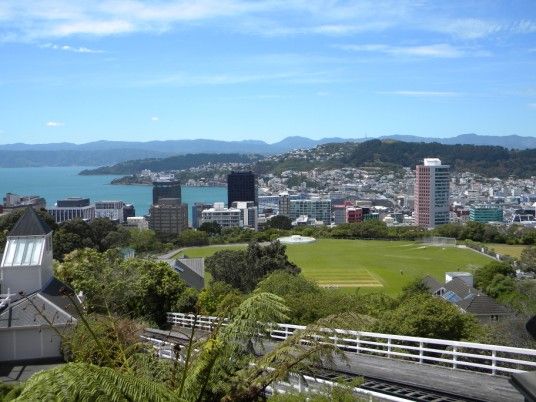 That's what we were looking out over, once we reached the top. You can see the cable car tracks in the foreground.

It was a lovely sunshiny day, perfect for a lazy stroll through the Botanic Gardens.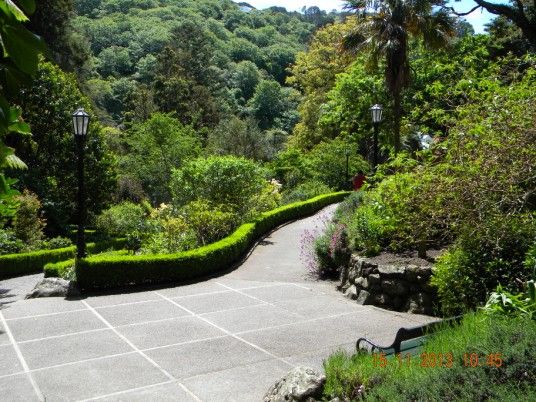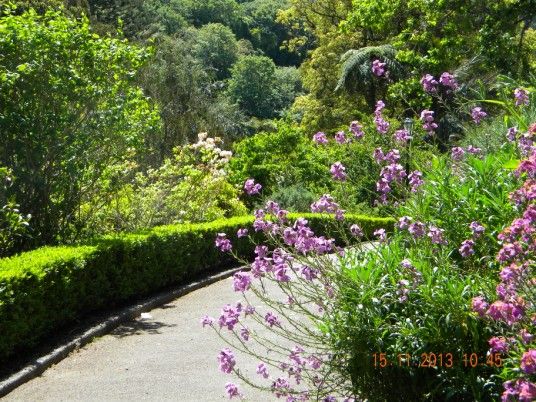 The gardens are truly beautiful, especially the begonia house and the rose garden.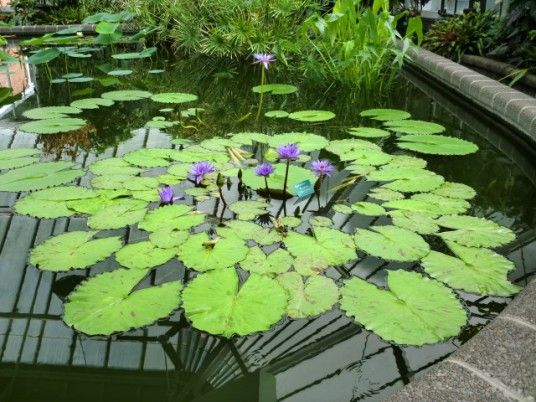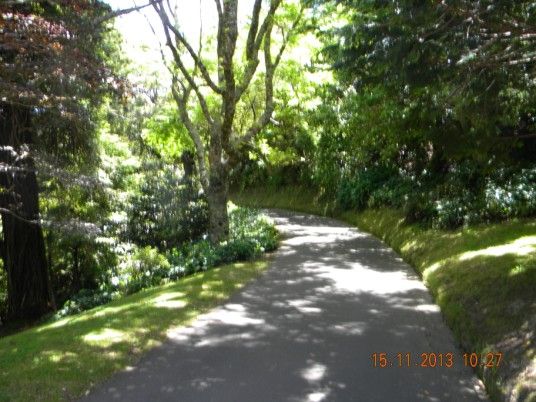 There's a cafe next to the Begonia House where we stopped for lunch and a bit of a rest. I'm not often one for photographing my food but this looked so yummy!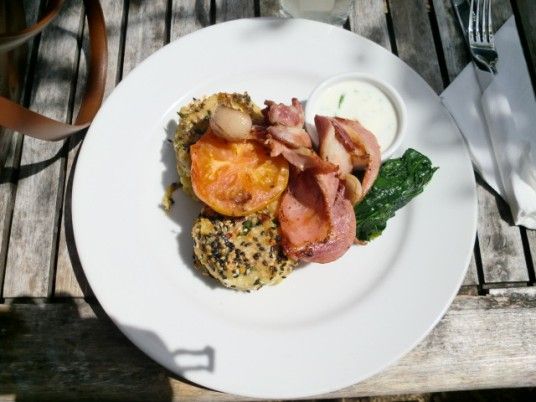 Moroccan-spiced potato cakes with tomato, spinach and bacon. Delish!

Our path back down the hill led us through a memorial garden: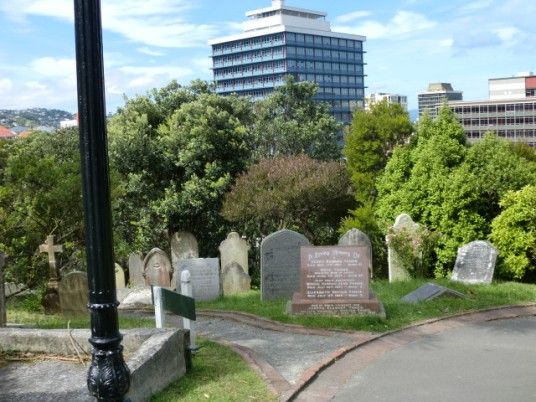 I always think it's a shame when headstones are moved from their original graves, even when the graves are moved as well. Whatever happened to Rest in Peace? Not so peaceful being dug up and transported across the city.

Finally back down into the city streets. This is the Beehive, part of the government buildings in the city: