Queenstown was the last stop on our NZ trip. It's in the South Island, inland from the coast, and surrounded by some of the most stunning scenery I've ever seen. A lot of Lord of the Rings was filmed in the area and if you go there you'll see why. It's surrounded by a mountain range known as The Remarkables and they are just that.

Queenstown is a very popular tourist destination and as a result the place is full of eateries and souvenir shops, both of which we enjoyed immensely! I bought myself a belated birthday present in the form of some Lord of The Rings jewellery while in Queenstown, as well as the usual staples - tea towels, magnets, snow globes... I love tacky souvenir shops!



Firstly, our transport. We hired a car from a little car rental agency, and I was really surprised when the customer service assistant explained that we didn't need to worry about any damage, as the car was fully covered under our rental agreement. Once we saw the car I understood her lack of concern - it barely had a straight panel on it already. It was a Nissan Bluebird Sylphy, quickly christened Syphilis because of her poxy appearance. Still, apart from the time we left the parking lights on and flattened the battery (coincidentally the one time we were within walking distance of the rental agency!) she was a good little car and got us where we needed to go.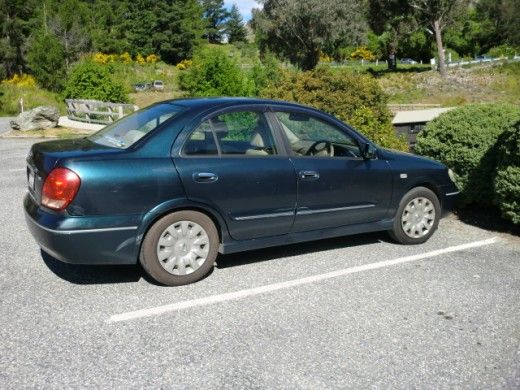 One night we visited the skyline restaurant, which can only be accessed via a gondola that runs almost vertically up the mountain. This was taken when we were about half-way up -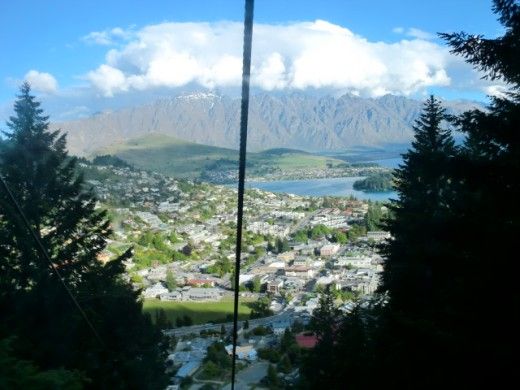 Lake Wakatipu foreshores, just down from our hotel -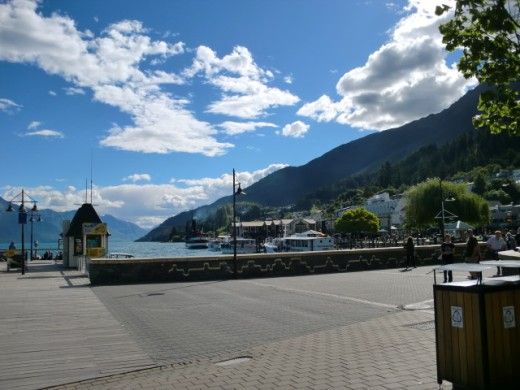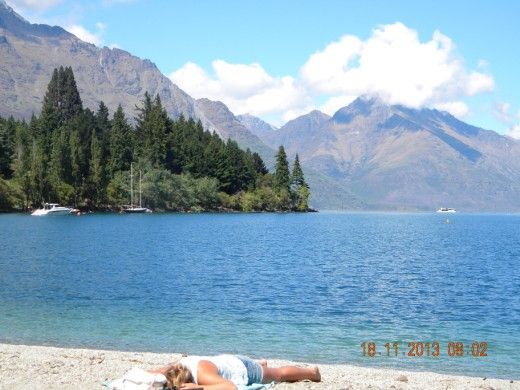 Mountains interrupted by cloud: