I know I post a lot of cat photos and I do hope it doesn't get too boring, but they're my constant joy and delight. Except when they're chewing great holes in my bedspread, or pulling down the Christmas tree....

Or stealing the last bit of juice out of my breakfast bowl. Excellent clean-up job, Bodie-cat.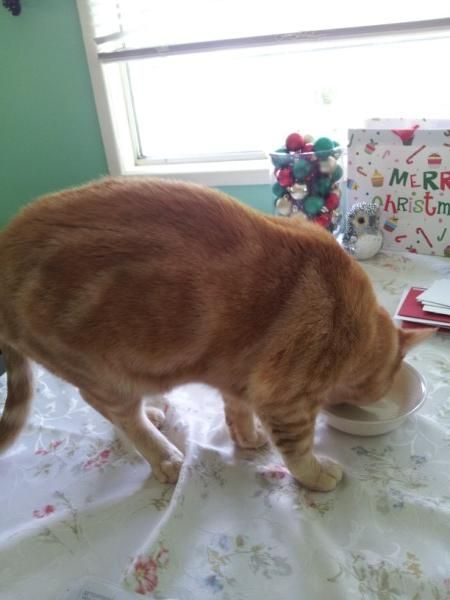 (ouch - I rotated that pic, why did it post sideways?)

Lucky I'd finished, yeah? At least he did a good job of it: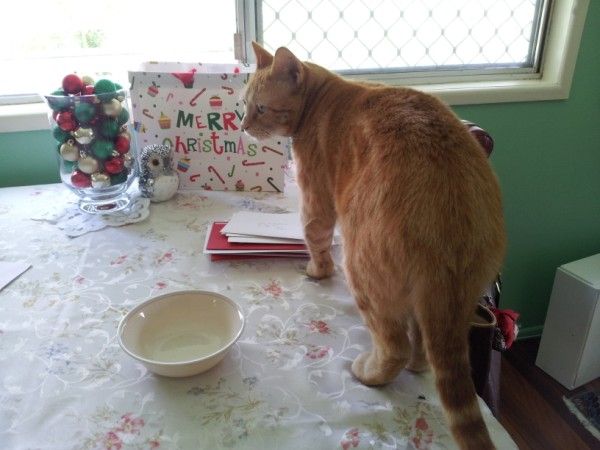 "Does this photo make my bum look big, Mum?"