My final New Zealand post. While staying in Queenstown we took a day trip to Milford Sound, which would have to be one of the most picturesque parts of the country. I'll confess that my photography is shite but all the same I have to share these; Milford Sound is quite simply one of the most photogenic places I've been, and the trip there also had its highlights.


(note that the timestamp on the photos is Brisbane time; New Zealand is three hours ahead so 7am Qld is 10am NZ.)
The bus collected us from our hotel at 7am (NZ), for a five hour trip to the sound. Along the way we had a few stops, including one at the Mirror Lakes. Someone has a sense of humour!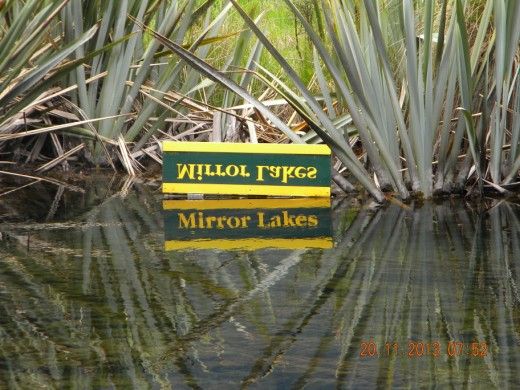 The sign didn't lie: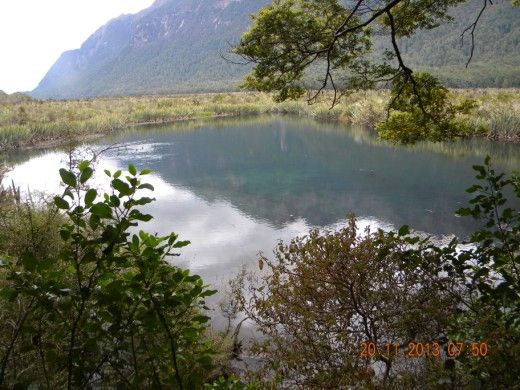 During the Depression, the New Zealand government was actively looking for projects that would benefit the nation, and at the same time create jobs. One of the projects they funded was a tunnel through the mountains: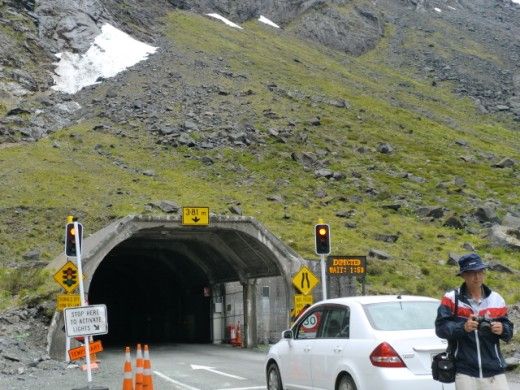 It wasn't finished until well after the second world war - but if you consider the fact that they didn't have the machinery that's available now, you'll agree that it was an engineering feat to be proud of.

What can I say? I love the Monty Python references.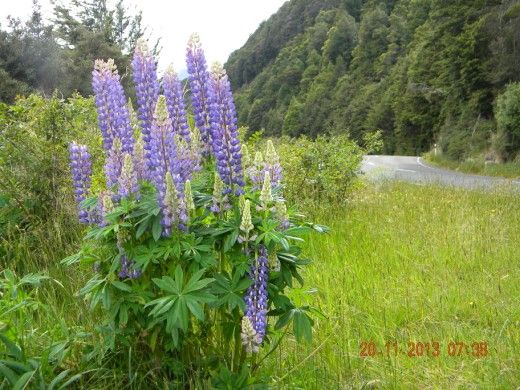 Give us your lupins!

Our coach: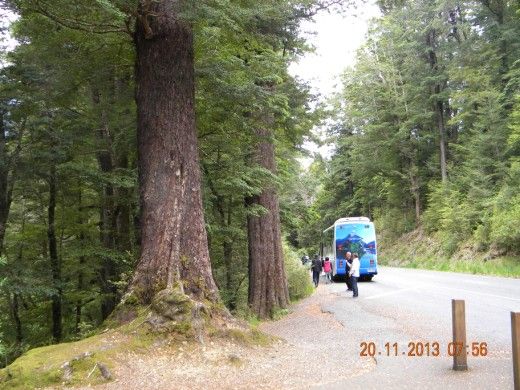 Snow on the mountains:




Once we arrived at Milford Sound we boarded a boat for a cruise. It was a grey, overcast day but the scenery was still spectacular.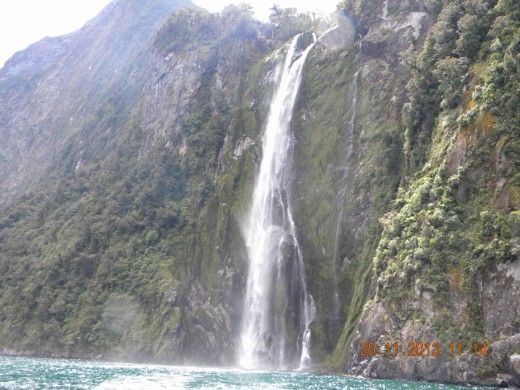 Seals! We saw seals!



And got up almost close enough to smell their fishy breath.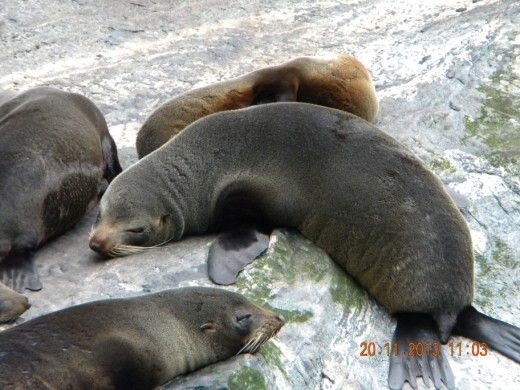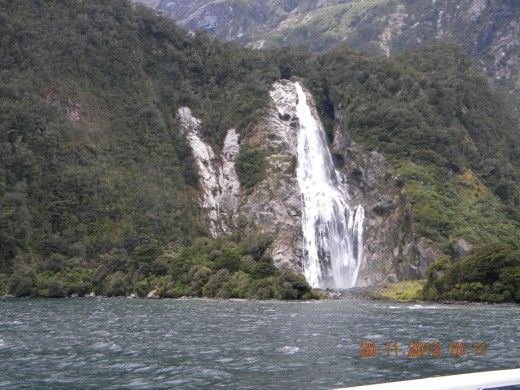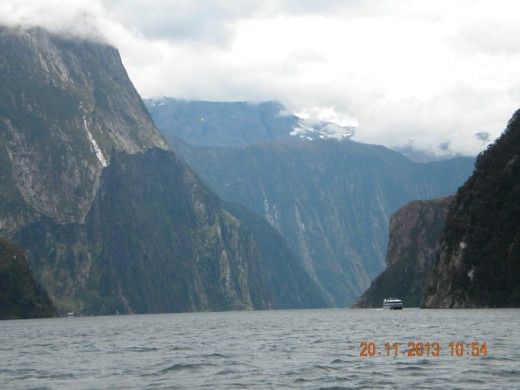 This is where the Sound meets the ocean: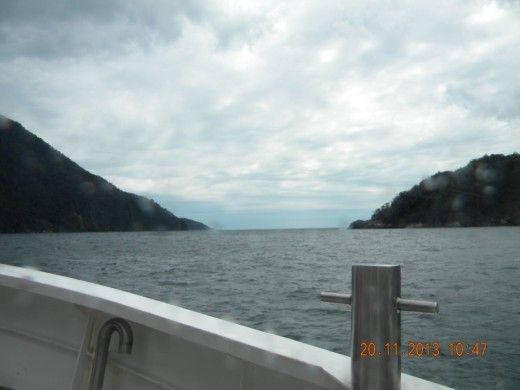 On the way back the weather closed in even more. It was an eerie feeling, being on a boat out on the water with the walls of rock rising up on each side, under the lowering cloud.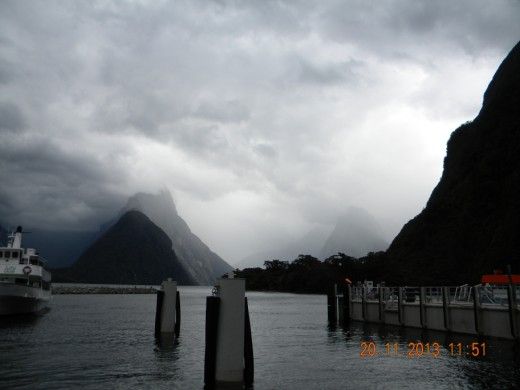 I'd like to go back someday and see this in the sunlight. I reckon it would be glorious.