Meant to post Saturday night but went out for tea instead, and then last night I was tied up with a phone call that went until way past my bedtime. Saturday meant a trip out to Running Creek, which is about ten K north of the NSW border, to meet up with friends who were camping there for the weekend. I had decided to only make a day trip of it due to the weather; the BoM called them "showers" but I called them "downpours" and didn't fancy sleeping in a tent during one of them.

It's a pretty place, where we went, and well off the beaten track. Maybe one car every hour goes past - although they had some excitement on Friday night when a guy in a B-double pulled in, just to check he was on the right road; his GPS was telling him it was the shortest route from Brisbane to Sydney. That may well be the case, but you'd have a hard time getting a normal-sized semi trailer over those roads, let alone a B-double monstrosity.



The road is narrow and winds its way through gullies and eventually over the McPherson Ranges. This is just south of the campground: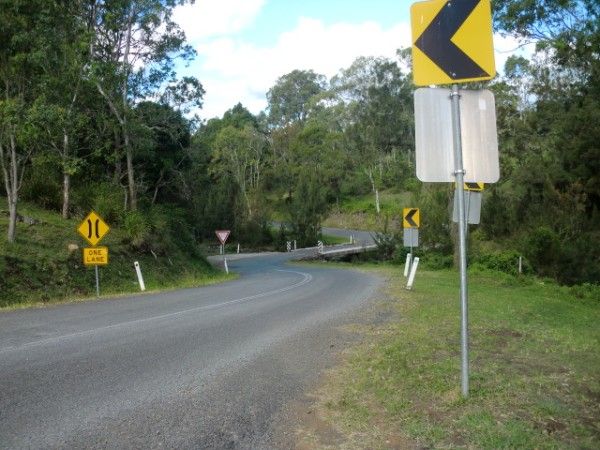 The creek really does run, with rapids spaced along it interspersed with calmer sections.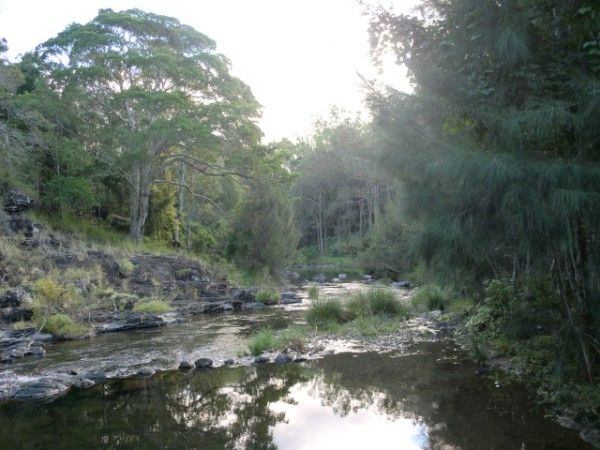 Tree roots, growing towards the creek: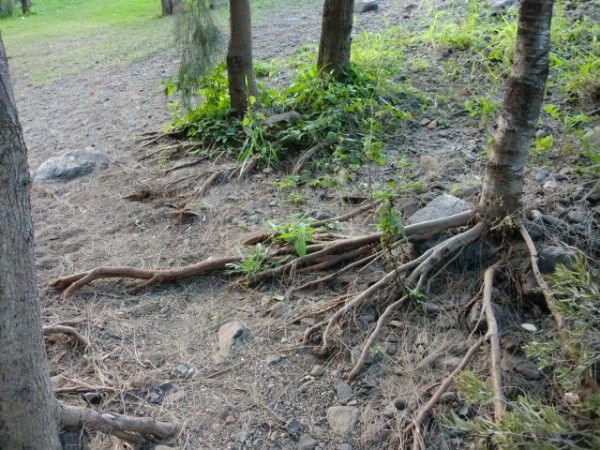 It looks like there's an inscription on this rock; I never noticed until I was looking at the photo.




I loved the reflections in the water here. And that rock in the foreground must be a favourite spot for the local kingfishers as it's covered in bird poo.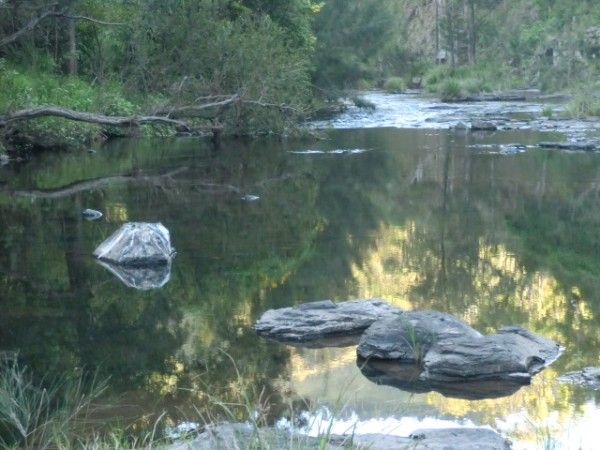 Into the wildwood, where you felt as though you were the only person in the world: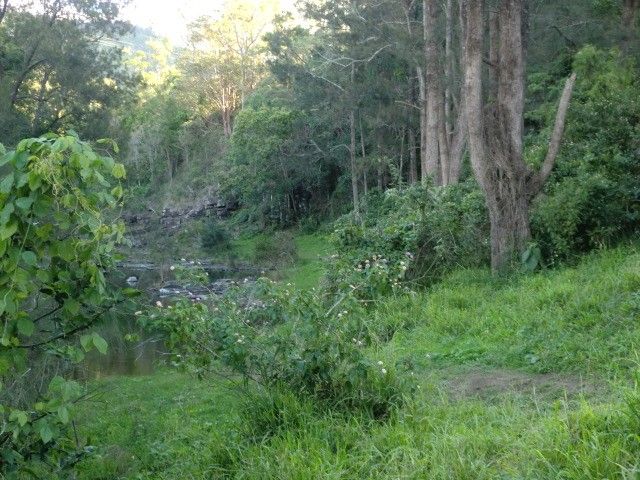 Headed for home in the late afternoon and had a mildly interesting drive home, with a couple of close encounters with kangaroos (managed to avoid them, thank goodness) and a hare that was tearing along the side of the road at one point. Seriously I had no idea that we had hares in Australia but apparently there are limited populations that arose due to importations for coursing in the 1800s. That thing was seriously quick.

So that was Saturday. Yesterday was spent in housework, doing the grocery shopping, making pumpkin soup (had some for tea tonight, yum) and watching the V8s. A good weekend all round.