The sky really turned it on this morning with an utterly glorious sunrise.


This was the view from the front of my house, facing east; the light behind the trees actually looked like the glow of a bushfire, it was so intense.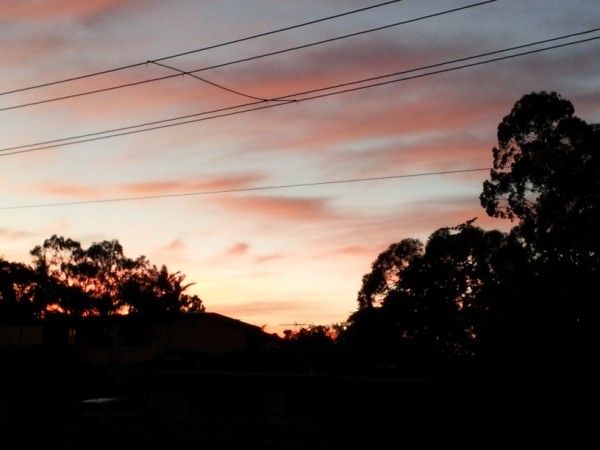 Looking northeast, and including the thinnest crescent moon still brightly visible: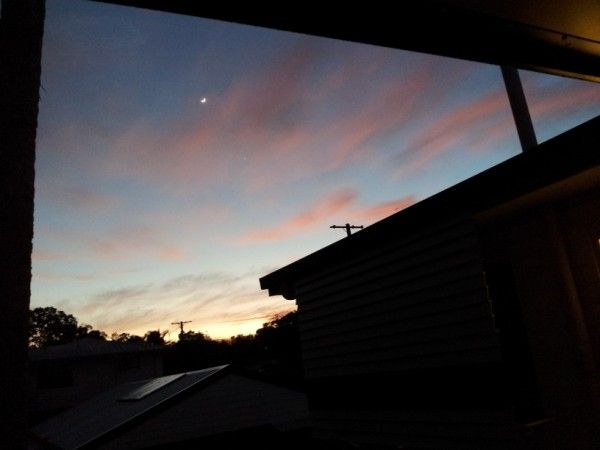 And finally spinning around to face the west, where the early rays hadn't quite penetrated: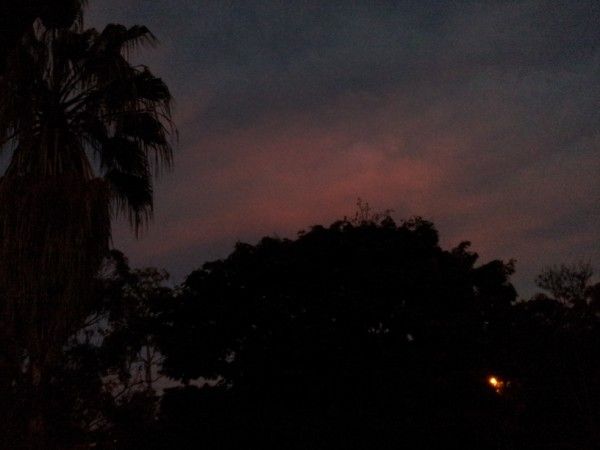 There was some truth to the saying "red sky at dawning, sailor's warning" as the day was quite windy. Down south had it a lot worse than we did, though.