It was Ekka day today - otherwise known as People's Day at the Qld Royal Agricultural Exhibition. The whole shebang lasts for over a week, but each local government area gets a gazetted public holiday during the week so that people can attend, and today was my day. And for the first time in ten years I actually went. And it was terrific fun! I'm that tired tonight that I can barely move, but it was worth it.

Fortunately the forecast showers held off and we were treated to a lovely sunny winter's day, topping 22 degrees.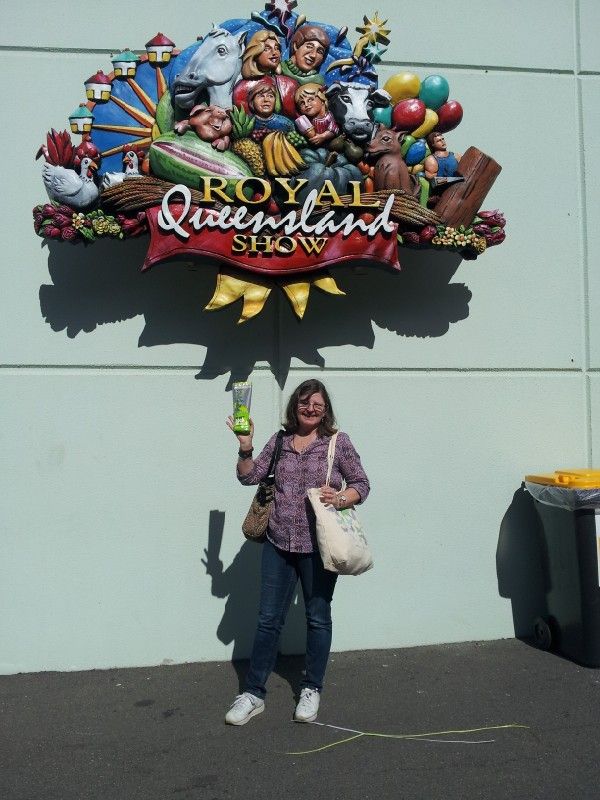 Holding aloft a margarita mix which I'm looking forward to trying.



There were the usual funfair things, like rides and sideshows,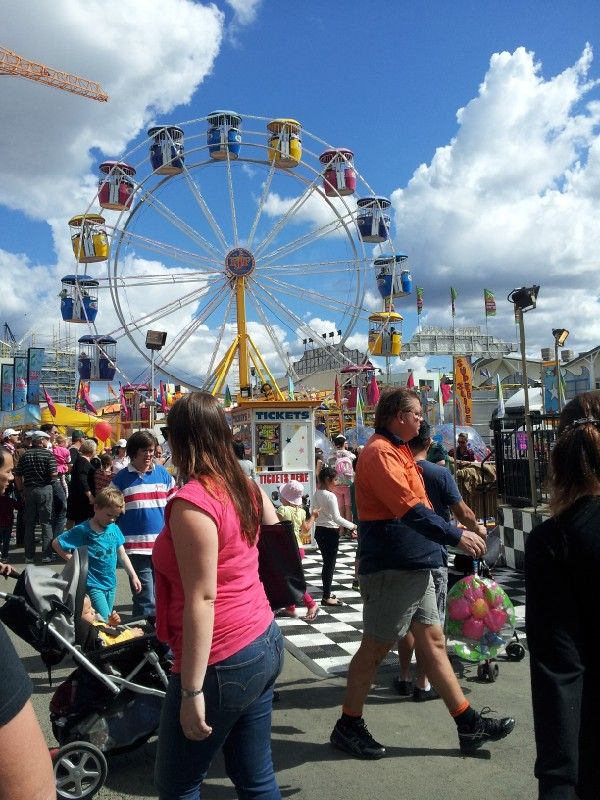 and photo opportunities for my son's girlfriend,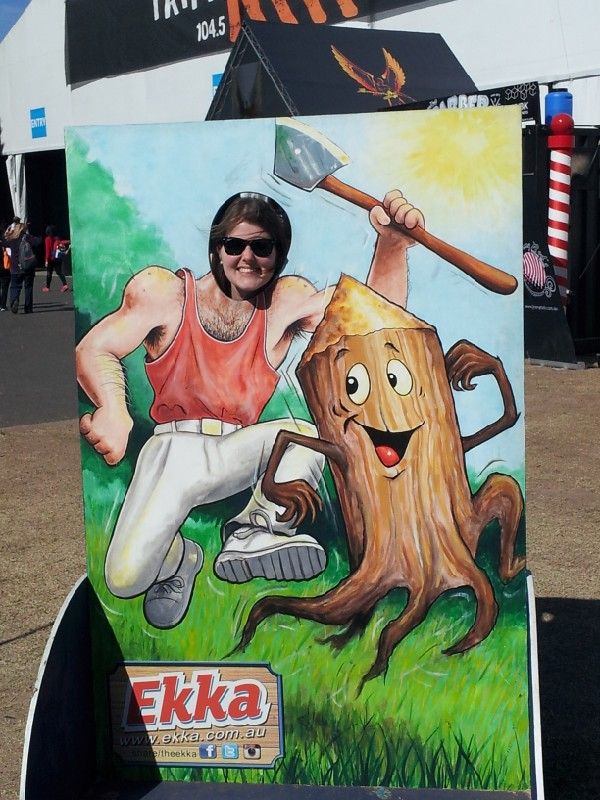 but there were also the real reasons for the exhibition's existence, being agricultural products,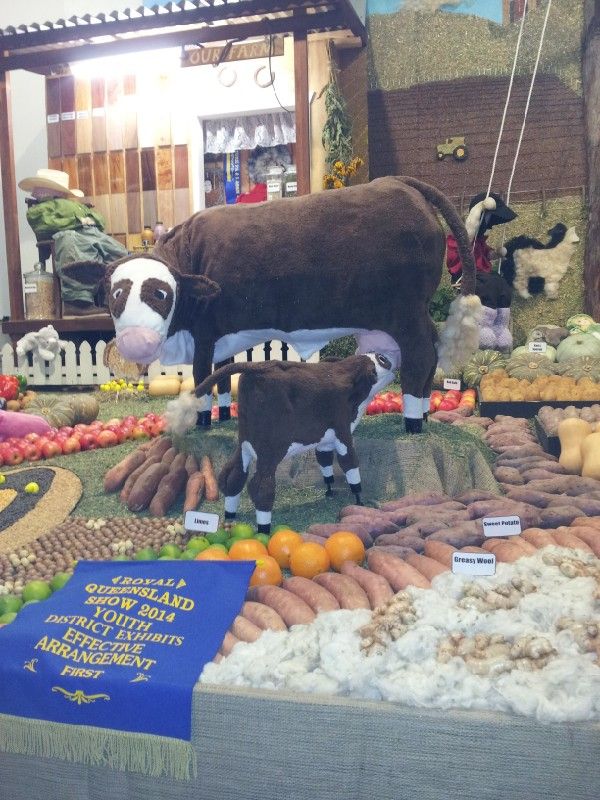 including a Best Pumpkin competition: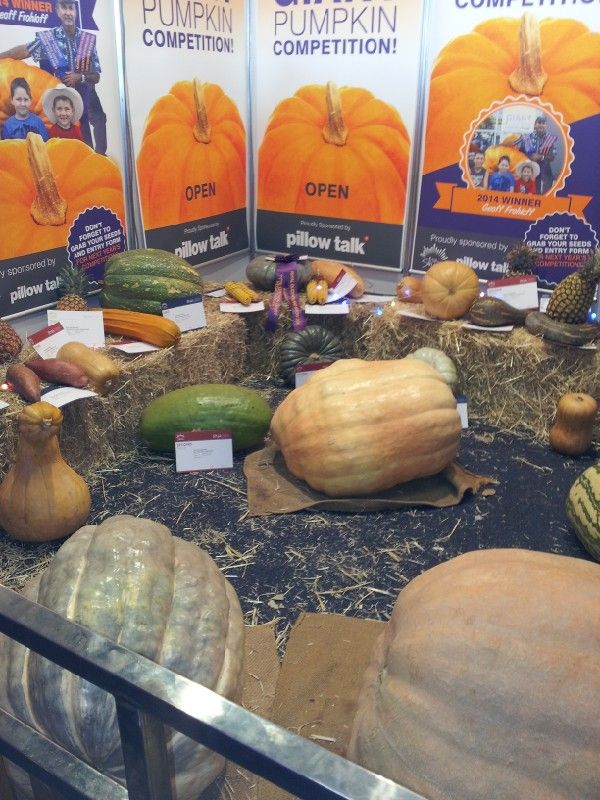 and of course the livestock -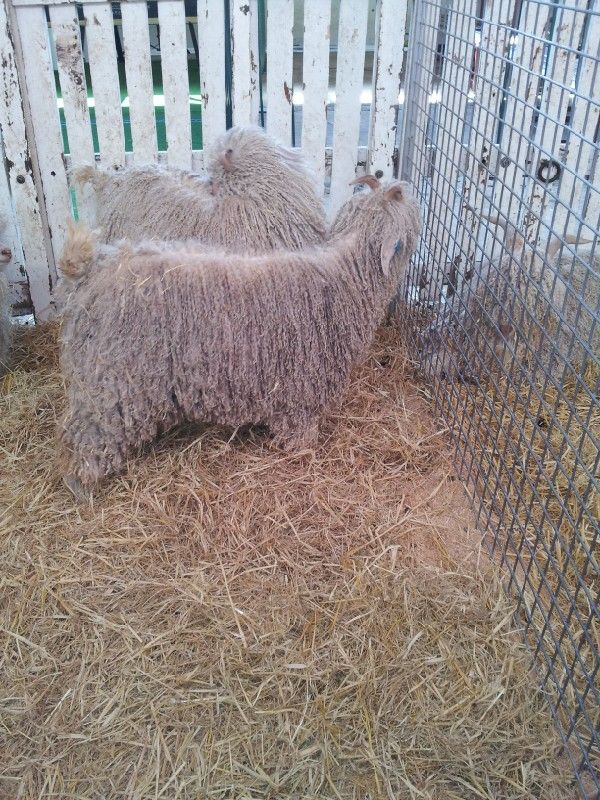 Loved this statesman-like gentleman: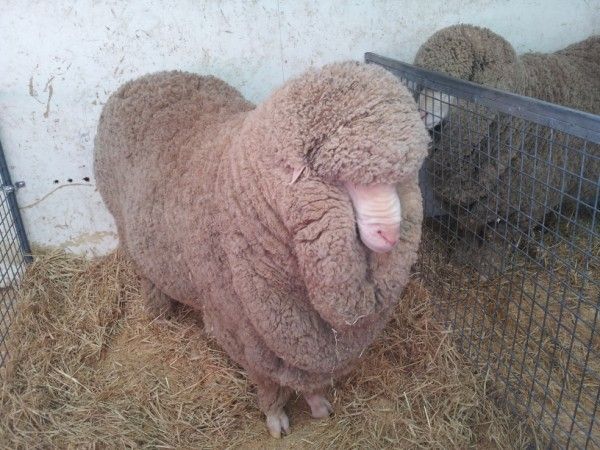 I got to pat some very friendly Nubian goats, and picked up some goats milk soap as well.

Also chooks of all descriptions; this guy was my favourite: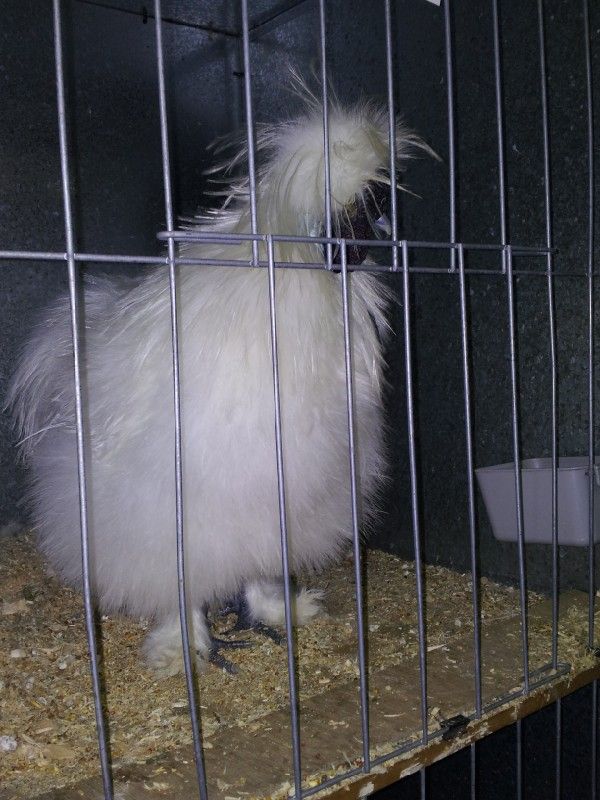 and apparently this is a thing: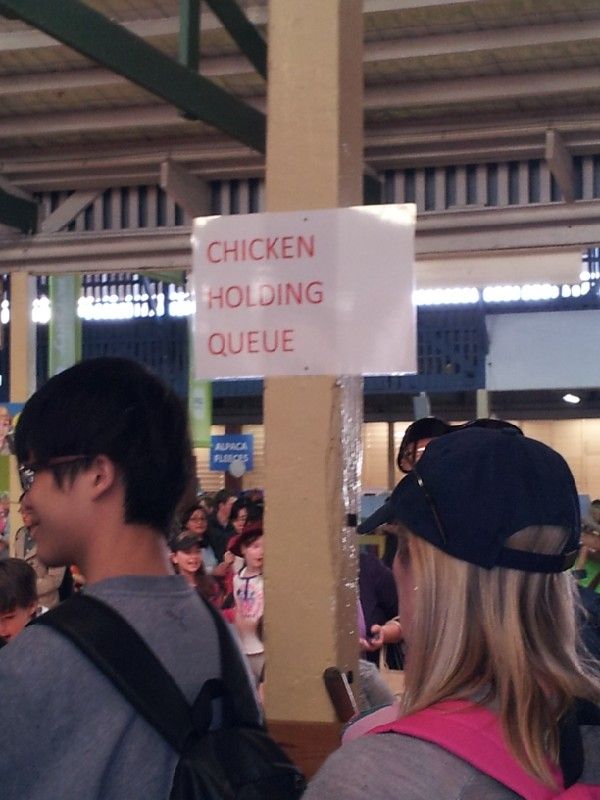 Also displays of beautiful handicrafts, including the most intricate quilts. These were my two favourites:




Then there was the food -

Chips on a stick!



It was really delicious!

And the traditional showground fare: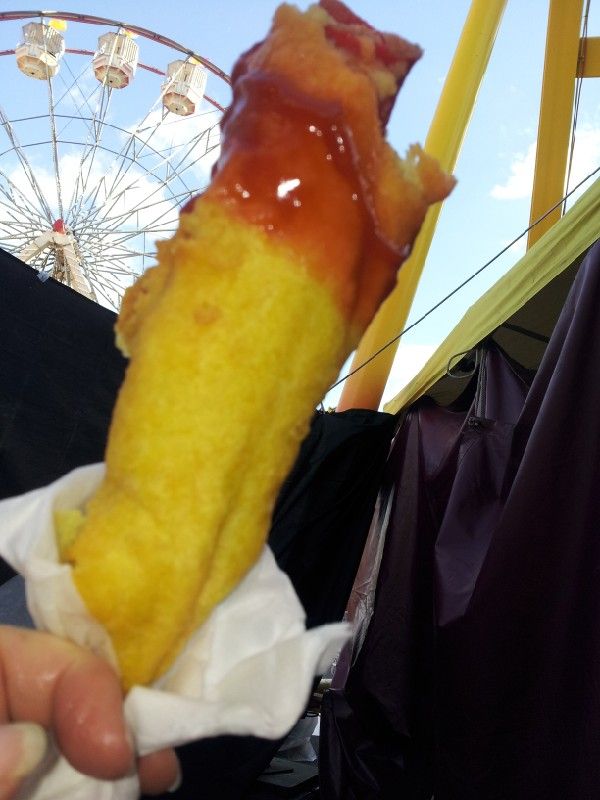 No show would be complete without showbags - this was my collection of swag from the day.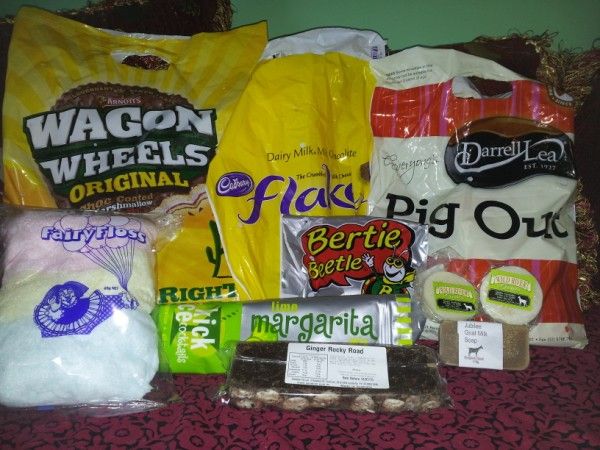 Ginger rocky road; I can't say how much I'm looking forward to eating that.

By the time we left there were purple storm clouds on the horizon, but here it is 7.50pm and still not a drop of rain.
Back to work tomorrow and the week's already more than half over. I wouldn't mind having every Wednesday off, it breaks up the working week nicely.