I meant to post about this last Saturday but then I had visitors and promptly forgot - found the photo again when I was downloading my garden photos yesterday.

Just like the title says - I found the most amazing second hand bookshop and it's right in my suburb. It's been there for years, not in the main shopping centre but in a pocket of the industrial area; I only found it by chance.

And this is what it's like, inside: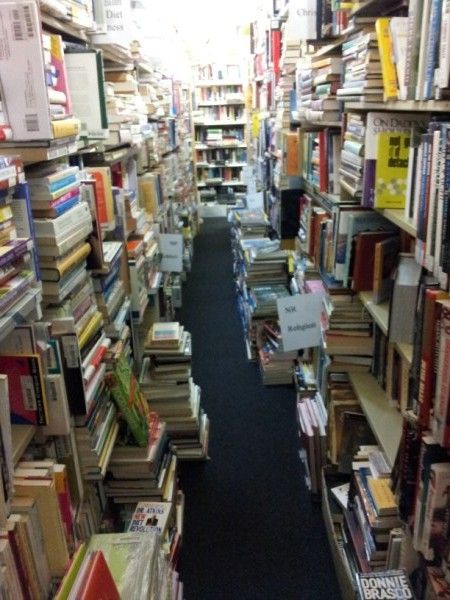 Seriously. Every aisle is like that. Every time I turned around I was knocking things off the shelf behind me with my handbag. And if there was already someone in the aisle you wanted to look through, well, you just had to wait for them to finish browsing and move off.

I was really pleased to find that it was quite busy, too; numerous others browsing, including one lady with three young boys who exited the shop excitedly discussing their purchases - that was rather heartwarming, in fact, to think that these kids aged 6 to 12 were still interested in reading!

And this is what I found:




Complete with cardboard slip case, and still in its original plastic.

Also picked up a series by Steven Lawhead, called Song of Albion. I've previously read and enjoyed his Pendragon Cycle so I thought I'd give this a try. I *hope* there were only three books in the series, because that was all they had in the shop.

I think I'll be spending quite a bit of time in this shop in the future. I wonder if they're interested in selling it....