This is what I bought myself for Christmas - last Christmas, that is. Pre-ordered in October 2013 and they finally, FINALLY arrived today.

So this is the slipcover for the box that they came in.... numbered set 011 out of 200 only.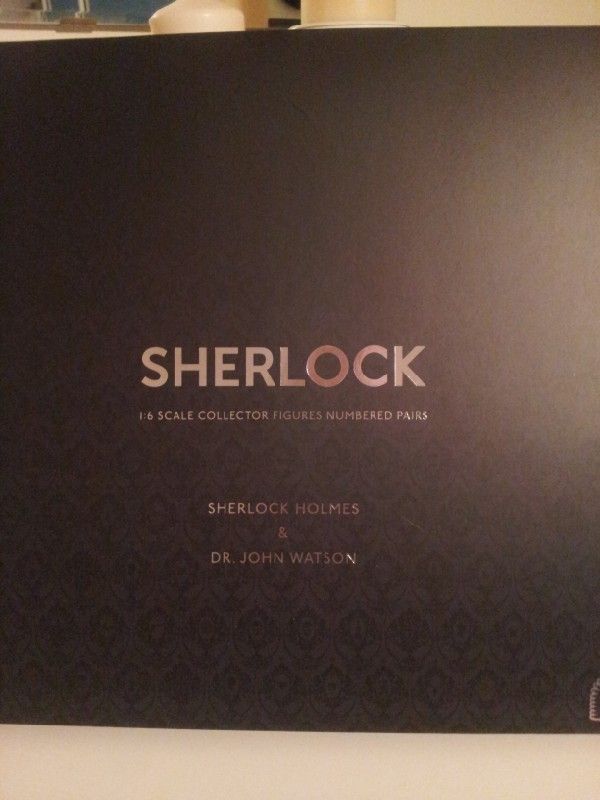 Still in his packaging: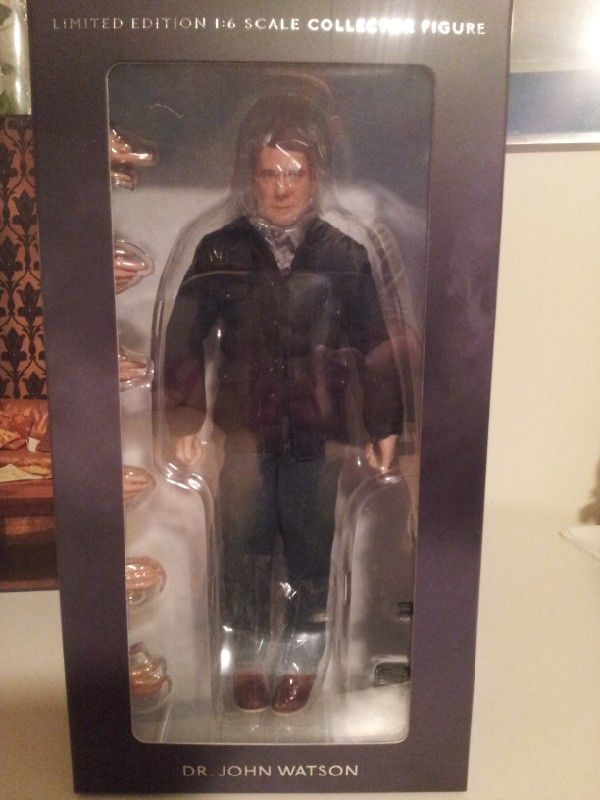 Sherlock with the lid off: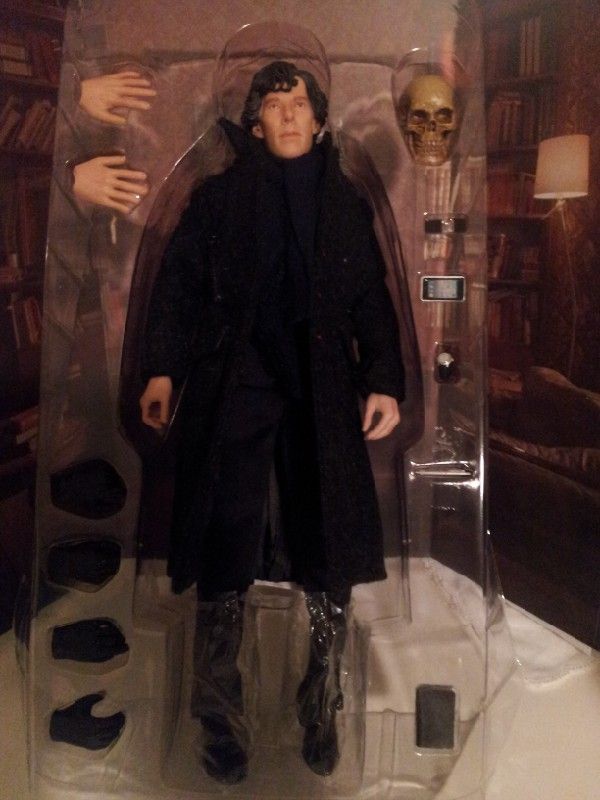 They come with posable hands, and small items eg phone, notebook, pen, watch and magnifier for Sherlock, plus gloved hands, and John gets a cup of tea!

Closeup of Sherlock and his skull: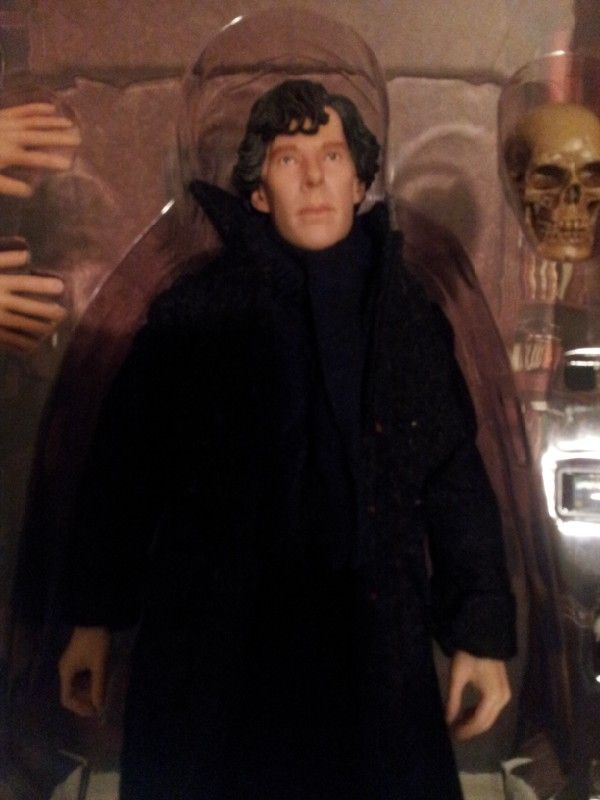 You can't actually see the detail in these photos - Sherlock is wearing a black wool coat, with a satin lining, and when you open it he has a navy wool scarf on over a black suit. It's incredibly well-done. I haven't taken John out of the box yet - didn't want to take Sherlock out at all but it was difficult to photograph him otherwise.

His violin, of course:




And these are the background panels that come with them: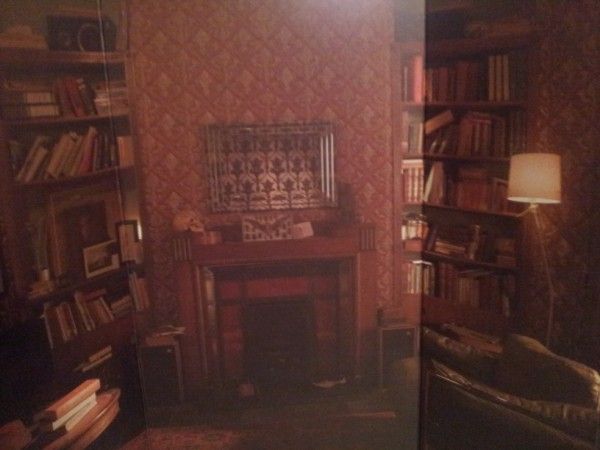 When I slid the slipcover box out of the packing carton, I dropped the carton onto the floor and Ziggy spent time happily jumping in and out of it. It wasn't until I picked it up to take it out to the bin that I discovered the artwork in the box: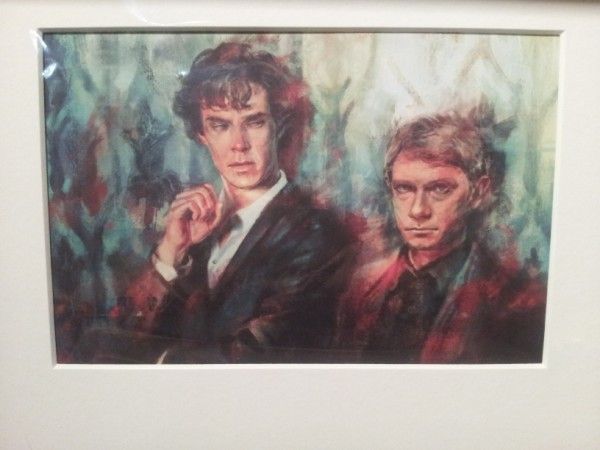 They both look like they've had a hard night on the turps, in that, but I love it anyway. :-)
Happy Christmas to me!